Barcelona Attacks 17/8/17
Image: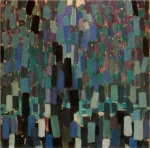 Fri, 29 Dec 2017
Barcelona Attacks 17/8/17
What would it be like if they came here? Islamic State, Al Qaeda, the Taliban, Al Shabbab, or Boko Haram? Decapitations in the streets, schoolgirls made to wear burqahs, a ban on music and self expression. How awful, horror upon horror! How could anyone be attracted by such a movement?
Of course they are not exactly the same. Taliban might not target innocent civilians indiscriminately? But Pakistan Taliban murdered all those children at school in Peshawar. Islamic State, or Daesh, love murdering anyone. The more people dead or maimed the better. Al Qaeda might prefer a symbolic target or a military target, like the World Trade Centre or airplanes? Does that make it alright?
They are chasing us. They have nearly caught us. Now they have visited Barcelona, Las Ramblas, where I visited on holiday nearly 2 years ago, and another attack at Cambrils, near Salou, where we stayed on that holiday. They did Nice, where my mother and sister went the year before, and London – where we all go occasionally – twice. And Manchester – I even did a course there once and lived there for a while. We shall not be going to Tunisia now, unless it is all made completely safe again.
They are waging war against tourists now, with young brainwashed and drugged young men. You could not have made this stuff up 20 or 30 or 40 years ago. And now it is for real! Where do they get all the idiots from, the gun fodder, the suicidal crazies?
We will just have to take more holidays at home? I don't think so! Do your worst Daesh, there can't be many more of you left.
(written 18/8/17)
(posted to facebook DK 21/8/17)