First Impressions
Image: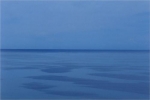 Thu, 18 Oct 2018
First Impressions
Greece, land of the early dusk, before our plane arrives in Corfu.
Coming from Britain, clocks two hours forwards;
It seems an early night.
Straight to a taxi, quickly to a plush hotel.
Immediate comfort,
We are ushered straight to the hotel restaurant before it closes;
Reception will look after our bags.
We are the only ones in the restaurant now.
The silver servers keep the food hot,
Enough food to feed a full hotel.
We ate sensibly, not wishing to be holiday pigs.
The food was lovely, washed down with a very appropriate wine.
Planes thunder above us, in sight of our balcony,
A strip we used to land just before.
They stop at night to let the people in the hotels sleep.
A last drink at the bar, we have the sole use of the bar lady,
for conversation and exchange of knowledge,
youthful and mature, sensitive and sociable,
practicing well her English language, educated, pleasant.
A drunk lady comes to the bar,
Inebriated with obvious holiday intoxication.
Fairy like and floating, like a vague actress who's had one too many.
She is asking for their fifth bottle of wine!
She has a flight to catch early tomorrow morning, and its already near twelve and late.
Will she make it?
We don't think so, but who knows.