Playing Golf While Rome Catches The Virus
Image: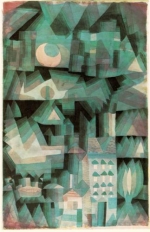 Fri, 27 Mar 2020
Playing Golf While Rome Catches the Virus
   Rome was burning. Nero practiced his violin to keep his mind off the ruination of his great city. He would enjoy rebuilding it when the fire was finished, but he hoped there would be enough money left in Rome's coffers to rebuild in style. Perhaps he would have to find ways to tax the Roman people, or perhaps the nobles, a bit more.
   Trump tried to cut taxes for the rich businessmen of his nation, desperately slashing Obamacare and depriving the poor and unsecure of healthcare. Then the virus came and his unpreparedness was made plain for all to see, because he had even slashed the bodies of experts that might have predicted and prepared the great nation for the coming of the virus. He denied there was a problem for a month or two, dismissing it as a Chinese virus which could not affect the great American Nation. By then individual states were working on their own plans, but finally the Federal leadership was forced into action. All the goals his regime had been working towards for the previous 3 years were going to have to be put aside. A new form of 'socialism' was going to have to be accepted by the leadership, or the necessary actions would not be taken. As the number of cases contracting the virus and needing hospital care spiraled the various authorities turned to more extreme protections for the populace such as lockdowns and restrictions of movement and even work.
    Later that year, as the polls took place across America, the businessman, game show host, playboy, gambler President, the benefactor of the largest companies and their bosses, was soundly trashed at the polls, because he had been found not to have protected ordinary Americans from the dangers they faced.