Salou and Portaventura

Image: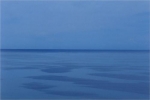 Fri, 09 Oct 2015
13/9/15
Salou and Portaventura
Nothing better to do on holiday,
Chatter and Aqua-aerobics.
Fill your time with momentary distractions,
Cheap thrills and theme park rides.
Shock your body into adrenalin rush,
European kids, European adults,
Chasing thrills on the fast rides.
Not content with just a plane ride or the little train,
They want to truly feel right through their bodies.
It must be even better than sex!
How to get the holidaymakers mixing and talking?
I come off heavy workloads,
Too much chatter, too many people, all the time, no peace and quiet.
Here on holiday Delicious Silence with the sounds of summer in the background.
British tattoos, beer and all inclusive bellies, skinheaded or short hair, mature males.
They get the plentiful sunbeds, just arrived, pink skinned,
Soon to roast with well fed wives.
The Spaniards are all over breakfast,
But probably off to the Theme Park after.
The Pool belongs to Britain as far as I can tell,
Our little Gibraltar, here in Catalonia,
The British colonial Empire has expanded once again,
To cover the many hotel pools all over Spain,
Investing our money in the natives' lands,
While half the middle east moves in to take up the slack in the rest of Europe.
People move about.
That's the history of the world, that's what happens.
Deluded fanatics with guns displace populations,
and everyone gets mixed up in the Brave New World we are creating.