1. The Client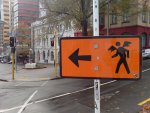 Thu, 26 Jun 2014
It wasn't much to go on, he said. I looked over the desk at him, peered past my
feet and the bottle. You've got to say that for the Big Fellah's
pets: they invented booze. It sounded like a job for those dummies on
South Revelation Row. Ever heard that ad? A five minute song on the
radio:
'If you are needing a devil to fight…'
Dumb song, dumb company. Besides, they're the competition here in Third
Heaven. I took my feet off the desk and offered the client a drink.
His wings went up pretty high and he looked down his nose at me. I
shrugged and poured myself a large one.
'How long has she been missing?'
'Not long… a coupla thousand.'
'That's a long time for the Earthbound, my friend.'
Something moved behind his eyes,
'Yeah, well. Since you mention it…'
'What? She's down there?'
Nobody,not even those palookas the Blazing Apostles took those jobs.
'It'll cost more. It's hard, passing. T'ain't comfortable keeping the
wings hid, and all.'
Nobody but me. I always took the jobs that the Saved offered. I shook Adam's
hand and promised I'd get back to him.
It took a while to get the paperwork to take the Hellavator. My insurance was
valid as long as I didn't take it all the way down, and, since I
wasn't going to, the clerk sold me a return ticket. Most of the
passengers were working stiffs, from Mr Jordan's or doing Guardian
duties. Lucky to be in jobs, seeing how things were down there among
the Earthbound. Not much call for annunciations if no-one believed in
anything. Oh there was a spike in the employment figures around the
Earthbound Millenium, but it had been downhill since then. Eternity
was boring without a job. That's why there'd been so many
startups like mine – and those Apostles.