Bronte's Inferno XXVII (Perhaps I Shouldn't Have)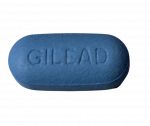 Wed, 25 Jan 2023
1 likes
Charon ignored me and merely raised an eyebrow at Woland, who uttered one word.
'Vodka!'
Charon sketched a bow and reversed out of the door, gliding across the parquet floor without a sound. There was nothing resembling a drinks cabinet in the long room, in any case.
'Shall we sit?' Woland gestured at the club chairs.
If I was expecting Woland and me to be joined in the club chairs by the unnerving if beautiful Hella, I was sorely disappointed. Begemot, looking unaccountably larger than prior to his dinner of tripe, was sprawled across one, a pair of legs draped over each armrest. Hella stood behind Woland's chair, hands resting on the back, smouldering. Metaphorically, thank goodness.
Charon returned with a tray bearing a bottle of clear liquid and about fifteen shot glasses. She proffered the tray. Woland took the bottle and one glass. The tray was offered to me and I took a glass, too. Charon buttled backwards a step or two and then adopted a Jeeves-ian aloofness. Until Hella cleared her throat. I thought I saw some smoke come out of her ears, but it must have been a trick of the light. Charon took a glass from the tray and tossed it towards Hella, who caught it and then laughed. Woland poured his own shot first. Hella leaned over the chair back and held her glass for filling. I looked away. Charon caught my eye and rolled hers. Then I held out my glass, which Woland filled well enough to form a maniscus, when the vodka reached the rim. I was surprised he didn't pour one for the cat.
My host shouted 'ваше здоровье' loud enough to be heard in Elland and downed his vodka, before looking expectantly at me.
I necked it. 23 years in the RAF had taught me how to do that. But not how to keep it down without my eyes streaming. Woland hurled his glass into the fire. The remaining spirit in it caused the flames to burn brighter for a moment. He nodded at me. I lobbed mine weakly and it bounced off a log, leaving shards of glass on the hearth. Hella of course tossed off her vodka with barely an eye-blink and threw her glass backhand over her shoulder to the heart of the fire. Charon had already presented the tray to Woland. I was somewhat apprehensive about another 100 proof shot. Charon leant towards me with the tray. She picked up a glass and dropped a pill in my lap, then winked at me. I made a better fist of dispatching my empty glass to the flames this time, using the distraction to swallow the blue pill Charon had given me.
Perhaps I shouldn't have.