Can You Remember?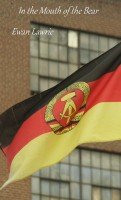 Tue, 13 Mar 2018
Can you?
Slim days and slim chance
of sensible behaviour.
Candlewax creases in uniform trousers,
square-bashing and square pegs
in round holes, round
and round the parade ground.
A twelvemonth learning another alphabet,
a mediaeval language for modern warfare.
"Knowledge is power",
and other Master Sun-lite quotations
-as trite as hallmark rhymes-
pepper conversations.
"Knowledge is power,
but intelligence is guesswork."
The Listeners' ears
are pricked for war
and confuse the rattle
of sabres for the rumble
of tanks and jet-engines.
We plunged into the Divided City,
pockets bulging with easy money
dodging our own minders,
ignoring rules and minding
our own risky business.
Bars, cafés and "cabarets"
that made the rhinos,
spearmint or otherwise,
seem as tame as
the hedgeblown Parade
or Titbits found in childhood.
And the drink,
the endless, two-fisted,
macho, last-man-standing
boozefests.
Some won't remember,
can you?