King for a Day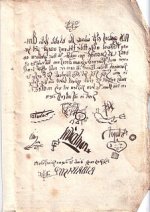 Fri, 12 Mar 2010
Mr Dee inhales, waits:
tobacco smoke jets out
of flared nostrils,
left then right.
I wonder, is that possible?
Mr Dee orders: drinks,
whisky straight-up, no
ice, no water
- one for me.
I drink it, I'm just sociable.
We smoke and drink
and dance around the contract
we know I'll sign.
Mr Dee scribbles, B-
something ending -ub
- or some other
name I know.
I sign mine, as "Illegible".
Mr Dee, exhales, smiles:
sulphur breath seeps out,
past sharp canines
shining bright.
I smile back, I'm invulnerable.
We laugh and joke:
according to the contract,
I'm king for a day.