Liar's Kingdom Episode V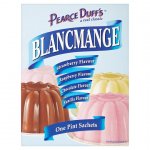 Sun, 27 Mar 2016
1 likes
The Infernal Machine has done a jukebox-on-random switch, no more Mitty-esque repetition. It sounds in pain, like the found noise of a bank of galactic refrigerators or indeed Lou Reed's Metal Machine Music: a title correct on only two counts. I could really do with some of Mrs Doubtfire-from-the-top-floor's cotton wool for my ears. US PSYOPS would have had Noriega out of the Vatican Embassy after 3 bars of Lou's Metal Masterpiece. Cerberus scampers off. I head in the direction of the lift. You have guessed, it's not my intention to intercept Mrs Miniver, even if she does look like Greer Garson. No, I hope to slip into the lift as she manoeuvres the tea trolley out of it.
Mrs Miniver does not look like Greer Garson. In fact she looks like Mrs Mills, only without the piano. This, of course, means there is no slipping into lifts or any such manoeuvring on my part. It's no surprise I've never seen the trolley before. How would it have fit into my wage-slave cubicle? It is a thing of wonder, with all manner of kitchen utensils hanging from hooks all around the trolley top. The clanking this produces is the ideal counterpoint to Lou's metal machine meltdown. That is, it may well prove to be the final assault on my eardrums before they begin to bleed like Alice Cooper's stage show.
My mug is empty, so I ask for some tea.
'Certainly, do you have your loyalty card?'
'My what?'
'Ah, I see, you don't, then.'
'Tescos, Sainsbury's,' I take out my wallet, which do you want?'
'Your loyalty card, come on! We all have to play it at least twice a day, once to get in and once to get out!'
I hold up my swipe card with Thanatos Corp's logo in big letters and F. Caulfield in small letters next to the least flattering photograph since Nick Nolte's mug shot.
'That? I haven't seen one of those since I was a size 12. Loyalty card!'
She waves an ordinary playing card in my face. It's the Queen of Hearts.
'Five minutes', she says, looking at nurse's watch pinned to her mountainous bosom.
'Wait,' I say. I don't want a tea that badly, but it's the principle. I give in, I throw the dice four times. Four sixes, 6x6x6x6, 1296. Row twelve is closest, but it's all the way down to cabinet 96, two from the end on the right. Middle for diddle, I told you before, but I open the top drawer for speed's sake. There's a card. I snatch it out and run back. Mrs Miniver has already pressed the bell to summon the lift. How she summoned the bell, I don't know. The card is the Fool from a Tarot pack I don't recognise. He's got my face, so I get another tea.
'You're new here,' she places a hand on a hip that's short for hippopotamus.
'I've been at Thanatos for … ' ever, I think.
'Never seen ye, have you been transferred in to the Archive?'
I mumble something about having worked in Implementation, but Mrs Miniver is coo-ing to a bird that has alighted on her forefinger. It's returning her love-talk. I feel a little sick, but only because I know what she's going to say next,
'This is my pet-pigeon, he's called Walter.'
'How come your trolley never visited my office?'
Mrs Miniver exhales, I am put in mind of an industrial-scale blancmange.
'It wasn't personal… It was personnel!'
She laughs and the pink quivering is a scary sight.
'Just how long have you worked here?' I ask.
I can't remember the last time someone called HR "personnel".
She wheels the trolley backwards into the lift, throws her head back and begins a laugh that may destabilize the elevator on its way up. As the door closes she chants
'Caput, per capita, capital.
Caput, per capita, capital.'
I shake my head, I've had quite enough of Marx.