The Picture Ranch 11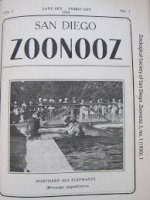 Sun, 07 Aug 2016
When we pulled up outside the Y in San D, I told Miss Gräfenberg to stay in the car. She didn't like it, but she did it anyway.
I didn't recognise the guy on the desk and he didn't recognise me.
'Tcha want?'
He was flicking through some postcards that he hadn't received through the US Mail. I hadn't known about Rin Tin Tin's secret life.
'Where's Bishop?'
The flat of my hand slamming on the desk made him drop a picture of Rinty and a woman with a surprised look on her face.
'Hell-if-I-know, he ain't been in fer a coupla days.'
'Got an address?'
'Hell-am-I? Yellow pages? '
I grabbed him by the shirt and pulled him across the desk,
'C'mon, or I'll report you to the ASPCA.'
'He lives a coupla blocks away. Above a five and dime over on Nicholson.'
I let go his shirt.
'Don't hurry back!'
He tried to straighten his shirt, but the collar had popped and my grabbing the shirt front had got rid of more creases than it made.
'Be a good doggy,' I grabbed all the postcards from the desk and ripped them to pieces.
I told Miss G I had someone to see and spun the wheels in the direction of Nicholson Drive.
This time she wouldn't stay in the car, so we both headed for the side entrance leading to the apartments above the store. I belled the smear that was by apartment 3C. There was no answer, but the building entrance wasn't locked. I wished I'd let Miss Gräfenberg go first up the stairs and not just because I wanted to look at her legs. My breathing was like the Cannonball Express just before the crash, by the time we were standing outside 3C. There was no bell by the apartment door. I gave it the policeman's knock. Nothing happened.
'You better go,' I waved towards the stairs.
'Why on earth should I? I imagine you're going to effect an entry.'
I shrugged and got the picks out of my coat pocket.
Twenty minutes later Miss Gräfenberg asked me to stand aside. She plucked my picks out of the lock and dropped them into my palm. She took two bobby pins out of her hair, but it still didn't move. I didn't have time to raise my dropped jaw before the door to Apartment 3C was open. I grabbed her arm to stop her going in first.
Bishop was in the hall. He was also in the john, in the kitchenette, and in the bedroom, too. The paint job was sloppy and I didn't care for the shade. The blood had dried and I figured Bishop had been dead for more than a day or two. There were flies, but there was no sign of what had been used to chop the ex-marine to pieces. Miss G wasn't sick, but it was close.
'Who is - was - he?'
'He was on the desk when Randall and Boethius came visiting, when I was staying at the Y.'
'Should we call the police?'
'Maybe from Encino, or Rio de Janeiro.'
I looked down at some of Bishop and gave him a salute, 'Semper Fi,' I whispered.
We backed out of the apartment. My eyes were glued to the floorboards, but there wasn't a brown-papered cigarette end in sight.
Inside the Buick, Miss Gräfenberg wanted to know why I'd gone to see Bishop.
'I had a feeling.'
'Did you?' She raised an eyebrow.
'No. I don't have the slightest clue what's going on.'
'Are you a good detective, Mister Fisher?'
'Nobody's good. Sometimes I'm lucky.'
'What now?'
'We've got a post office box to check.'
'We're on the road out of Carlsbad.'
'That's good 'cause we're going to San Diego.'
I flicked the postcard into her lap.
'We'll swing by the Zoo. You can look at the monkeys, while I check out the mail box.'
'I've seen plenty of monkeys.'
'How about the reptile house?'
'I work in the movies, Mister Fisher.'
She should have been in them. I figured she might as well come along. She was damned good with those bobby-pins.
'Okay, we'll both check out the mail box.'
'If there is one,' she laughed.
The San Diego Zoo entrance was on Zoo Drive. There was a Post Office on Florida and we tried that one first. Miss Gräfenberg leaned forward towards the clerk behind the counter. I could tell he was hoping he wouldn't have to stand up for the next five minutes.
'I need to check my brother's mail box. I don't know the number.'
She laid a driver's licence on the counter. I couldn't see the name on it. The clerk barely glanced at it. Miss G brushed the tips of her fingers back and forth on the counter top.
'I know it might be irregular, but he's ill. In the hospital, it might be TB, they say.'
There was a little catch in her voice and I knew that Hollywood had lost a great talent to filing cabinets. Joe Schmo behind the counter didn't know if it was Christmas or Easter.
'What name?'
'William, William Mulvaney. He's only 16. His eyes are a striking blue, like yours,'
Mr Schmo grew two inches in his chair and probably the same under the counter. His eyes looked like a tired raccoon's. He took a box out of a drawer and flicked through some three-by-fives.
'Mulvaney, you say? Box Number 123. Easy to remember, huh?'
'Oh thank you, Mr..?'
He had the grace to colour a little,
'Milquetoast. Caspar Milquetoast. You have the key, of course.'
The resourceful Miss Gräfenberg pulled a silvered looking thing from her purse and that was good enough for Caspar. He stood up awkwardly and let us through to the boxes, before going back to his post. I left the lock on the box to Eleanor and her magic pins. Inside the drawer were an envelope and some title deeds. I scooped them out and nodded to the exit.
Miss Gräfenberg smiled when I said, 'I told you I was lucky.'
'You don't know how lucky, Buster.'