Scandals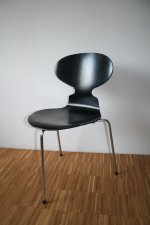 Tue, 28 Nov 2017
The dreaming spires
encourage desires,
brilliant women
ensnaring brilliantined men,
between the wars,
spies as whores
- childish language –
the infatuation un-reciprocated,
the coital cries quite calculated.
John, John,
trousers down or trousers on,
Gisela Klein
turned into Wine,
her secret garden
enough to pardon
any questions near the knuckle,
when bending near the undone buckle
on a hotel truckle-bed.
The war,
our finest hour
must intervene
and then the Elizabethan Queen.
Suez gives us a bloody nose
John, like the sun, also rose
And in the process of having it good,
Denis John is getting wood
with Christine, a certain sailor's friend
and we know how these stories end.
"No impropriety!" None?
No secrets on the backbench,
communications by letters french:
John does the same as anyone.
The mud is flung and epithets swirl,
"a common tart" and "a prostitute",
though neither are more than a foolish girl,
no-one mentions exploitation,
by the "great" and the "good"
of this island nation.
And does it really even matter
when leaders of nations are as mad as the hatter?
We sleep like dormice down in the gutter,
downtrodden fools, we scarcely mutter
against the misdeeds of our betters.
We do not struggle against our fetters.
Every so often there is a John,
to enable the grey ones to carry on,
a sacrificial, randy goat
who does not leave this suicide note:
"This is the bread
it is my body;
these are my crimes,
they are the circuses."