Sowing the Wind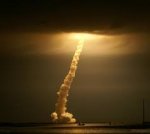 Tue, 31 Jan 2017
On the lawn, in front of dreaming spires,
over picnics, we debate the words of liars.
Men – and women – bearing the cartouche,
the sheriff's badge, the mayoral chain,
the pope's hat, the golden sceptre,
invoke the spectre, the ghost, the fear
of then, when such things could happen.
"We did not know.
They went to farms
in the Sudetenland",
of course they did.
And we won't know,
our eyes averted,
as the world is perverted.
The smoke will rise from kilns
with enough bones to put
all the tea in China in tiny cups.
A hint of gas, as though there's a leak
in the balloon holding our humanity
above the cannibal hell of us and them.
They who are not we…
And if,
if the shoe is on the the other foot?
If the jackboot is "theirs", not ours?
Who shall we blame?
You and I, we,
we'll be as the twittering of tiny birds
against the mob-reaped whirlwind.
You'll hold the bottle
as I fail to force the genie back,
much less seal him in
with a grease-proof paper lid.
On the dirt, in front of smoking pyres,
under ashes, we'll regret the deeds of liars.