A Vicious Circle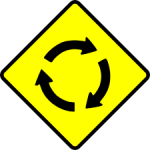 Mon, 27 Feb 2023
         The circle is vicious,
   clockwise or anti-, right or left
     the choice is pernicious:
a band of thieves in fools' clothing
 lying, stealing, hoarding like Smaug
    
                        or
changers of words who chatter like birds
         finding fault and offence -
       the motes in their own eyes
   as insignificant as the electorate
             they still despise.
           The circle is closed,
           we cannot square it,
               the only pi(e)
    is half-baked and not shared.
         They are who they are
           and we do not count,
              we never have.