2001 - What A Year To Be Born - Anew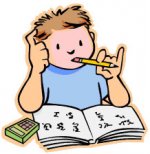 Sat, 04 May 2019
2001 – The Birth Of A Son
Dyslexia, Dyspraxia, Attention Deficit Disorder or just plain idle?  I have no idea where I fall in terms of category. Back in 1960 I don't think anyone knew.  I spent my early years in education being misunderstood and misunderstanding in return.  Sure, I escaped the ultimate shame of the 'Remedial Class' in Primary School and sailed the educational channels in the shadow of the wind of learning
My greatest gift (as it turned out) was of an audio-kinaesthetic way of cognitively absorbing the world around me and offering my own philosophy on what I had absorbed. Teachers frequently gave up on me in frustration and to be fair as a teacher now, I too have missed the signals or should I say alarm bells that rang.
 So I left school without any O Levels. I don't blame the system of the time; with the limited tools of understanding they had, the teachers did their best, but I WASN'T thick or lazy…I just failed to comprehend.
I forged what is now known as a vocational career.  I became a train driver, but still felt unfulfilled and left that 'trade' for the lure of love…and a new beginning that would change my direction and my life.
I resigned and became a humble porter in Manchester…I will spare the reader from the chronology of the next eighteen years; suffice to say I had taken the wrong direction.  So in 1994 I effectively retired or at least in railway terms – was freed from the burden of command  as a so called 'big cheese' and full of my own importance. So I sought solace in driving taxis, and still the flame burned….Coleg Harlech and a degree as a teacher saw me receiving my Degree from non-other than Princess Alexandra at  Lancaster University.
2001 was the year I came of age…. And that pride will live with me until my last breath…WHAT A YEAR !