Christ in the Cosmos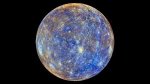 Fri, 01 Jul 2016
Christ in the Cosmos
The deeper I look at the wonders of the Universe, the more I become convinced of a creator.  Yes, all the astrophysicists and learned professors of quantum physics can generate an endless stream of fact and theory to shoot me down, but the feeling persists.
So why then has my lifelong, lingering interest in the stars ignited into a burning passion and a lust for knowledge about the creation story?  Why is it that the more I find out the more I see the presence of a divine hand ? 
A simple answer is that I am looking for something that I want to find and use scientific fact to fit my desire for a living God and I would not disagree with cynics and atheists on that.  Yet I've spent my lifetime running from God.  My faith has been challenged on many occasions and I eventually drifted into an inert state of nothingness.  I wondered if my age was a factor and again in part, yes it is.  I have more time to think and more time to observe the hectic world around me and I found peace in the most unlikely of places…the cosmos and an infinite universe.
An old friend quoted from a source (I don't know where) about God.  "God made man in his own image and man returned the compliment!" So making God fit my ideas is not an unreasonable one.  However, like many of us I need a finite existence in which to feel comfortable. Man does not like what he cannot explain, control or understand.  Fitting an image of God is a good way of exercising that need to control and make things fit.  So when we (I of course also mean I) look heavenward we want answers.
The most striking thing about today's scientists and cosmologists seems to be a subtle change from explaining things and making them fit to an open-minded willingness to be surprised and amazed.   I struggled with the concept of an infinite universe as a child and I still do, but I now accept it is my limitations and not that of the cosmos that is all around me.  I used to try and imagine moving through space until I came up against a wall.  Problem! There had to be something beyond, so I started again…and again. 
The Creation Story in Genesis is uncannily like the 'Big Bang' theory currently in vogue. 'the earth was without form…' can translate in simple terms to the milliseconds after the initial big bang.  Darkness, light etc all fall into an order of things that make sense in both science and religion.  I myself as a believer struggled with the literality of 'in six days God created the Earth…'  Fundamentalists will rage at this, but for me it is a kind of compartmentalisation that we as humans are all too good at.  A bit like the song Wishing On A Star' when moonbeams are carried home in a jar.  A great danger with scripture is the ability mankind has to distort it and make it's meaning fit whatever is convenient at the time.  I must say that scripture is an important cornerstone of any faith, but it is not all in all.  A living God means the very essence of his love must be present in those who worship him and that presence cannot be confined to the limited thinking of man.
I offer no answers, but revel in the discoveries that are yet to unfold.  All that is revealed so far confirms my faith and makes it more exciting and dynamic than before.  I know so little…thank God.