Hero or Zero?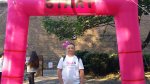 Sat, 13 Jul 2019
Hero Or Zero?
Language changes all the time and maybe in time telepathic communication will deem it unnecessary, but for now it demands definitions, explanations and endless similes to explain it. One generation will have a hero and two or three generations later the hero is disassembled as being 'stubborn, head-strong, even foolhardy' as the revisionists set to work about exploding the myth.
Some of the heroes of my youth have been either cruelly exposed or downright destroyed by a fresh look from a new generation.  I grew up in an era of a fading British Empire and the 'Heroes' it contained.  Some misguided, some vain, some truly noble and some created from what can only be called myth.
I take great care not to name any; for I do not wish to tear down, destroy or re-cast any of the heroes of the past.  For some modern day heroes the fame (if you can call it that) came after death; in life the endured a mixture of scorn, dislike, and even deliberate destruction.  As the world changes and comes to understand, their exploits are seen in a new way.
Back in history some suffered in the most horrific ways; both emotionally and physically, but as true heroes do, they were not swayed nor waivered from their beliefs. The reader must be careful at this point not to be confused with a stubbornness that refuses to accept or concede when they have been wrong. True heroes and legends are purified and made stronger by the truth; many myths carefully avoid it.
I accept some heroes become reluctantly visible, but my true heroes never craved fame, adulation or praise. Many are uncovered long after their mortal span is over.  I suspect for those shy, unassuming individuals that is for the best.  Yet the legacy of hope, positivity and pure good they leave behind IS the stuff of legends.