Insomnia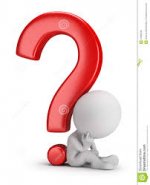 Thu, 29 Dec 2016
Insomnia, An Unlikely Gift
            When insomnia strikes me, it does so without warning.  I do not suffer daily, nor can I foretell it's triggers.  It always tortures my mind and my brain is the only thing that will not rest.
            Every other physical aspect of my being is getting slower, more and more practical tasks take conscious thought and real effort; yet the raging torrents of thought tear through an abstract, imaginary cosmos that seems to extend beyond infinity.
            I can solve very little at three o'clock in the morning.  Even if I came up with answers to the multiplicity of problems that besiege me, I would have to wait until morning to enact them.  Why oh why can I not find an 'off' switch that lets me rest?  Even the laptop that carries these nocturnal ramblings can be silence in an instant.  Waiting for my touch to rise again.
            Yet I would rather ponder that which is beyond me than never think at all.  For some reason I have begun to explore the incredible world of astro-physics, astronomy, theoretical physics, quantum theories and any philosophical backwater that crosses my restless soul. I will never come up with answers and I suspect a lot of the theorists never will either.  Yet I find it absolutely compelling and long may it be so.  To me the greatest crime is to drift in a shallow world of meaningless superficiality. Never to ask a question, never looking up and never asking 'why?'