Just Suppose There Was Another Me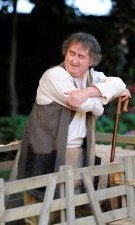 Mon, 08 Jul 2019
1 likes
Another Me?
Just suppose there was another me
Who do you think he'd wish to be?
Eternally craving the grass that is greener
Or content with his lot
Thanking each day,
Not wishing life away.
Just suppose we could talk.
Side by side we would walk.
Constantly correcting
Or silently brooding
Always knowing the other's thoughts.
Would we swap just for one day?
Just suppose we could both start again?
Seeing pain coming near,
Always running in fear,
Knowing the fates ahead.
Just suppose we shook hands
And agreed on just one shot;
Both happy with what we've got.