Shine Please - Somewhere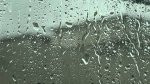 Sun, 12 Aug 2018
Shine Please - Somewhere
Morbid, slate coloured drizzle
Descends on a morning painted battleship grey.
Lugubrious is a long way up from here.
A semi-shuttered duvet drops again;
A sheltered womb of darkness
Is better than a world of gloom.
What's the matter Helios?
Tired of casting smiles?
The summer been too much for you?
Shine please, SOMEWHERE !