Why Go South For Summer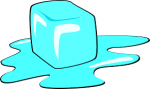 Sat, 29 Jun 2019
Why Go South For Summer
Stomping through the snow
Stair-rod rain turns winter
To a muddy land of slush.
We've done away with winter,
No wonder with the heat
As we carbon-vomit skyward.
Leaving the sodden streets
I headed south for summer
And met her rushing north.
Nature violently protests
As we cook the planet
'Till it's overdone.
Twisters, sisters bent on hell
Wicked winds tear at hope and homes,
So we christen with sweetie names…
Solar storms batter our planet
Polar defences of iron shield us,
Ever vigilant, never sleeping.
Southern deserts creep to meet
A dwindling Polar mass.
Manufactured death-man's Co2 gas.