Seventy Two Hours.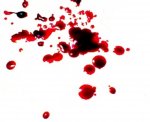 Fri, 24 Jul 2020
Yesterday I was chatting to the Welsh Man at the bottom of our road, the house next door to him was eventually sold recently. We have both seen his new neighbours, he doesn't seem keen on them, I asked him, "The old lady that lived there, did she move to a care home?" He said, "No she died." I said, "Oh, I'm sorry, I used to say hello to her, whenever I saw her." He said, "She had cancer, but didn't tell anyone, and when her Son found out, it was too late."
I know, one thing that is sure is death. People can get away with paying taxes, and have done, but death will eventually come to us all. This week, for two days when I saw blood, every time I went to the bathroom. I was alarmed, and decided, silly as it sounds, I wasn't going to tell my family. I didn't feel ill, I suppose sometimes you don't feel pain. I couldn't remember what light, bright, red blood meant and what dark, red blood meant, but either way, it wasn't nice. The blood that I saw was dark red.
During those two days I did have something at the back of my mind, I was hoping against hope that I was right, then the evening of the third day the blood went, it was then that I knew what caused it.
Three days before, I'd eaten a lot of beetroot! So, the rest I threw in the bin!