What Would I Do, With All Those Millions?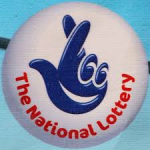 Wed, 06 May 2020
From last year, I have done the lottery. I started doing it on a special day to me, and it all felt like the numbers fell into my lap. From then I have only missed one Saturday, and that was because of the coronavirus, and the shop shutting early. I really hoped that missed day, would mean that my numbers weren't up! Phew, it wasn't.
To date, I've won nothing. But with most places closed and my favourites shops closed, what on earth would I spend my millions on?
The money can't give me good health, the money can't save my family from death, the money can't give me access to closed shops and flying off to any safe haven around the world. For I was shocked when I heard that even the Amazon had the virus there!
I think we all realize material things suddenly wasn't important, for rich people also died, from it.
I still do the lottery and will do it for one year exactly, the last time I did the lottery for one year, was about twenty years ago, back then I won nothing, but I got it off my chest.
I will still do the lottery until the year is up, I have learnt lots of lessons during the 'journey,' if I will or not.