The Love of the Loveless (Chapter 6) (7)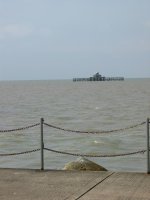 Mon, 04 Mar 2019
      When we dropped mum off and saw her indoors, Rod offered to give me a lift back.
      "Thanks, but I think I'll walk.  It's a nice afternoon.  I feel like some fresh air."
      We did the usuals.  Handshakes.  Hugs and kisses.  Karen stiffened as she approached me.  She brushed her cheek very lightly against mine.  She didn't look at me once.
      "Thank you again, everyone," said mum.  "It's been lovely.  And to have you all together, too."
      After they'd gone, I put the kettle on and made mum a cup of tea.  When I took it in to her, she was sitting in her recliner looking at her cards and presents.
      "I'm sorry about the photos, mum," I said.
      She seemed shocked.
      "Sorry?  It was a lovely present.  I was just a bit overwhelmed, that's all."
      "I know.  I should have thought about it more."
      She took the frame out and looked at it again.
      "I'll put it on the bookcase here," she said.
      I showed her how to use the remote control.  How to have one photo or a slideshow.  How to switch it on and off.  She ran through the photos again.  She found the holiday one, with all of us in it.  Michael's shadow and finger.
      "I like that one," she said.  "I'll keep that for now."
      She sat and looked at it, smiling.
      "I was trying to remember that holiday," she said.  "It was Cornwall somewhere.  Don't I look young?"
      "We all do," I said.
      "You and Karen there.  You look like twins, together like that."
      "Chalk and cheese, though, eh?"
      She chuckled.  "You never did see eye to eye, you two.  Always at each other's throats as kids."
      Things don't change, then, I thought.
      "Think I'll head back and leave you to your doze," I said.
      She got up and saw me out to the door.  I gave her a quick hug and kiss.
      "Thanks for everything again," she said.
      "That's alright.  I'll probably pop in tomorrow after work."
      "You don't have to."
      "I know.  I'll be passing anyway."
      As I got to the passageway, I turned back and she was still standing there, as usual.  She waved and I waved back.  Then she went in and closed the door.
      I was going to go along the seafront, but I didn't feel in the mood for crowds of people and screaming kids.  So I took a longer route, ducking down quiet side streets.  It was just a relief to be alone at last, to not have to put on a front.  I was thinking about mum, too, and trying to process it all.  The way she'd been upset - the last thing I'd wanted to happen.  And then the reaction of Karen.  In part, I'd felt - as I so often did - like I wasn't there at all.  Natalie was the only one I'd seemed to have any connection with.  I felt there was a kindred spirit in there.  Even mum sometimes seemed on a different wavelength.
      As I neared home, I felt my mood dropping by degrees. I was almost there, but then I did an abrupt turn and went back up towards the High Street.  I got a couple of cans of beer in the offie by the bus station.  They might help.
      Tinker was pleased to see me when I got in, rubbing around and rolling over.  I sat down at the computer and switched it on, and she jumped up on the desk and started pawing at me.  I gave her a couple of treats.  She then leapt up onto her tower, by the window, and settled again.
      I went straight onto Spectrum Central and clicked to start a new thread.  I usually found the best way to deal with this stuff was to put it in writing and see if I could get another perspective on it.  I mentioned about meeting up with family, about the trip to the pub, and my confused feelings about the whole thing.... and about how I now felt.  I hit 'Post'.  I opened one of the cans of beer and had a couple of mouthfuls.  I felt myself beginning to settle at last.  The replies weren't long in coming. These people understood, as always.  The conflicting emotions.  The misunderstandings.
      If that had been me, I'd have drunk the wine! said Bicycle.
      I think you deserve credit for getting through it. said Dogsbody.
      Love the way you turned the tables on her. said Spocktator.
      I'd barely finished reading them when the phone rang.  This was something so rare that it made me jump - like someone had thrown a stone at the window.  My first thought was that it was mum, so I answered without checking.
      "Will.  It's me."
      Karen.  Sounding stiff.
      "Oh... hello."
      There was a pause.
      "That was a clever stunt in the car."
      "It wasn't a stunt.  I couldn't see any other way of getting you to believe me.  I know how it looked at the pub.  But I was telling the truth."
      "Yes, well okay.  And I'm sorry I didn't believe you."
      Wow!  Sorry.  There was a concession.
      "All the same, why did you have to do it like that?  In front of mum?"
      "She didn't think anything of it.  She never even remarked on it."   
       Another pause.
      "And the photographs...." she started.
      "I know.  I spoke to mum about that.  She was alright."
      "The one of Michael.  You know she keeps it away for a reason."
      "Does she?"
      "Yes.  How could you not know?  Have you ever seen any photos of him on display?"
      "No, now you come to mention it."
      "And why do you think that is?  She finds it hard to look at them.  It brings too much back."
      "Yes."
      "She keeps them.  But she keeps them away.  And for a good reason."
      "Yes, I see that now.  I just didn't think."
      I waited again.  I heard her breathing.  It sounded like she was smoking or something, though she'd never smoked as far as I knew.
      "That's how it so often is, isn't it.  You do things without thinking.  You always have."
      "I..."
      "And I know what you're going to say. But you can't keep using this thing as an excuse."
      "Sorry?  What thing?"
      "You know what I'm talking about.  Your... diagnosis."
      "My diagnosis." My shoulders twitched.  I raised my voice a notch.  "You mean my autism.  It's a common enough word.  We can use it.  Unless you find it difficult to use, of course."
      "Alright... your autism."
      "And who says I use it as an excuse?  I've tried discussing it with you, and how it affects me, but you don't seem to want to know.  How do you think that makes me feel?"
      Silence again.  I thought she was going to hang up.  But she seemed to be waiting.  Either that or she simply didn't know what to say.  So I filled in the gap.
      "I mean... supposing I'd been diagnosed with cancer.  Would we just not talk about it?  It sometimes seems to me as if it embarrasses you.  Like it's a... I don't know... stain on the family or something."
      "Oh, now you're being silly."
      "Am I?"  I was beginning to wish I hadn't had those couple of mouthfuls of beer.  On the other hand, these things needed saying.  I needed to say them.  "I've brought it up several times.  Not as excuses, but as explanations for things that I do, and that I've done.  And that's not just about trying to exonerate myself, either.  But you still keep saying I'm using it as some form of excuse.  For what?  If I had dementia, would you keep accusing me of using it as an excuse for forgetting things?"
      "Stop!" she shouted.  "If you're going to keep taking this ridiculous line, there's no point in talking to you."
      "I don't think it is ridiculous.  How can you think I'm using it as an excuse when you never discuss it with me properly?  What do you even know about it?"
      "For your information, I know quite a bit.  We even have someone working at one of the packing units with it.  He's an excellent worker.  Extremely intelligent and conscientious.  We never have any problems with him.  Never any mistakes.  He gets on with everyone else, too."
      "I'm glad to hear it.  But he's just one person. It affects us all differently.  I've told you, I have a lot of problems with social interaction."
      "Well, you seem to manage alright.  You go to work.  You came out with us at lunchtime."
      "That's not quite what I meant.  I know the people at work and I know you.  That doesn't mean it's easy, though.  Sometimes I say things that I don't mean, and people misinterpret it.  And sometimes I do things that upset people because I haven't thought about it properly.  And if that sounds like an excuse for today, then what else can I say?  A lot of these things don't come naturally to me like they do to you.  I have to keep learning them, over and over.  I don't have a social life like you have."
      She huffed again.
      "Well, maybe that's your problem.  You don't get out enough and meet people.  You were just the same when you were growing up, always stuck in your bedroom on your own.  You can't make friends if you don't go looking for them. It seems to me that people can blame all sorts of things on something that it's really got nothing to do with.  Perhaps you just don't want any friends."
      "Thank you."  I felt something rising inside of me again.  I'd had too much beer now to hold it in.  "Or perhaps it's just that people don't like me.  Because I'm not a very nice person, am I. As I've proved to you, time and time again.  It's why Lucy left me.  It's why I've called you horrible names.  It's why I sided with that hopeless pisshead you remember as dad.  It's why I upset mum, of course.  Because I'm a nasty, spiteful bastard who deserves to be alone.  Satisfied now?"
      And then I slammed the phone down so hard that I broke the cradle.  Poor Tinker darted under the sofa.  Without thinking about anything else, I shoved the other can in my rucksack and left.  I just needed to escape.  I didn't know where I was going or what I was going to do.  As I got to the outside door, Marilyn was just coming in.  I almost barged into her - my hand missing her breasts by inches.  She nearly fell backwards into the bushes - her blonde curls springing everywhere like an exploded cushion.
      "You alright, Will?"
      I just kept going. 
(continued)