Yachta Mache - 5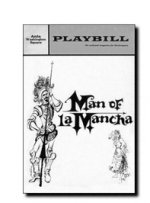 Sun, 24 Jul 2016
In September, the rest of our group arrived, and the five from the previous year's internship left. Dorcas was the only one from their bunch that I had got to know, so we didn't feel like we were losing friends. One of their group stayed behind and was now on the staff in the Diet Therapy office.
Our new five friends were Ruth Sanson, another beautiful blond girl, who we just knew was going to cause trouble with a string of men following her. Helen Balzak, a tall blond girl with glasses, came from Pennsylvania, and looked and was very intelligent. She was engaged. Helen Kamm, a tall dark haired girl, came from the Chicago area, and she and I became friends quite quickly, both being rather quiet and sharing similar interests. And next door to me was Paulette Sparacino, a short dark haired girl, who was pert and full of energy. She also was engaged. And finally a short quiet girl, Carol Morawski, from California. Within our group of ten, I was best friends with Carolyn and Ruth Pabst, and Helen Kamm . Years later I still kept in contact with them, and I was the maid of honor at Carolyn's wedding, and had Helen as godmother to my first baby, and spent time with Ruth and Kathy  and their families  when I returned to New York with my English family.
One of my half-sister Kathleen's cousins lived on West 81st Street in Manhattan. He was called Keith, and was at least sixteen years older than me. I contacted him, telling him where I lived, and he drove over one Saturday, with the plan of taking me out for a meal and to see My Fair Lady at the movies.
I had met Keith when I was a child – as he with his mother, came to visit my mother, who had been married to his father's brother. We went to the circus, and other than the fact he was very tall and very shy, I knew nothing else about him.
His mother had a hard life – as her husband died young, from syphilis (or so the story goes) contacted from a liaison he had with an Indian prostitute. Actually he committed suicide, so it was a double whammy against him. But Keith's mother married again – one of her cousins, but a man old enough to be her father, and I do remember visiting with them at least once a year. Keith had a sister called Jean, so I probably was named after her.
I was scared of Keith. I know that sounds silly, saying it now, but he seemed to want to take our new found relationship to a new level very quickly at the end of our date, and it freaked me out. I was less than encouraging, but he called me the next week to say he had tickets to see a new Broadway play, On a Clear Day You
Can See Forever and I agreed to go with him. But a few days before the date was due, he sent me the tickets in the mail, and said he couldn't make it. I gave the tickets to Kathy Meany and her boyfriend, Dan. And I never heard from or saw Keith again.
He died about 15 years ago, and left all his money to my sister Kathleen, as all his closer relatives had already died. She spent the money paying for as many of her kids and grandkids as could make it to come to our daughter's wedding. So Keith was remembered as being a very generous guy. He never married.
One of the thrills of living in New York was being able to go to see Broadway plays. So when we saw the adverts for Man of La Mancha, Carolyn and I quickly bought tickets. They weren't overly expensive. I just checked and the cheapest seats to see Fiddler on the Roof on Broadway are currently $55. I also just checked for the 1965 prices, and the most expensive seats in the house cost
$7.50. It was on at the Washington Square Theater. We went in late
November.
This play was an adaptation of Cervantes seventeen century story, Don Quixote. It tells the story of the "mad" knight, as a play within a play, performed by Cervantes and his fellow prisoners as he awaits a hearing with the Spanish
Inquisition.
Quixote was played by Richard Kiley and he singing was very flat. It was annoying, because the music was already well known, and very beautiful when sung well. However, he must have improved as time went on, as he won a Tony Award for his performance in 1966. Others in the cast were Irving Jacobson as Sancho, Ray Middleton as the Inn keeper, Robert Rouseevile as the Padre, and Joan Diener as Aldonza.
The set looked like a dungeon. All changes in location were created by alterations in the lighting, by the use of props supposedly lying around the floor of
the dungeon, and by reliance on the audience's imagination. There were no strings in the pit, instead the band was filled with traditional flamenco instruments.
We went out to eat before the play and I had a real New York specialty, a bagel with lox. I had never had either before, and probably never knowingly since.