Princil's Magic : Ch.10 : Festival At Bricas (Part 4: Aftermath: Section 2) News From Bricas, and Sorcerors
Image: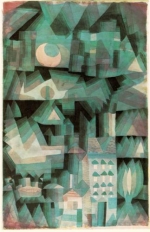 Sun, 19 Apr 2020
News From Bricas
     Charlerion was in meeting with advisors and Generals. "We want to occupy this region, so I see little reason for more destruction of lives and buildings. We must appear in force and offer leniency if the Shalirionites surrender." He was referring to the Vale of Cromil. The destructions wrought upon Cromilil had been quite enough to inspire fear in the defenders in the rest of the region. "We of Pelancir must offer them our protection from other invaders, such as Guthelm and the Grumandrians, or the Goblins or the Dark Elves. We offer them continuance of trades, but they must accept our rules of law. If they do not fight against us I will respect their property, although they must pay taxes to us for our government."
    A knight, dusty from the road, bustled into the presence of the King and his advisors. "Sire, we have just received news from Bricas, of an 'atrocity'!"
    "What is this?" asked the model King.
    "Dark Sorcerors of Guthelm have engineered a great destruction!"
    "Bricas? That is many hundreds of miles from us, is it not?" asked King Charlerion. "What is King Guthelm doing with Bricas?"
    "Dark magic afflicted their festival. Instead of a drug to induce pleasure the sorcerors changed the substance into one which induced fear and terror, hatred and aggression. The festivalgoers fought and injured each other, and killed each other, and the sorcerors killed many more. Buidings in the city were exploded, smashed and burned, killing and injuring many! The dead were even raised and walked through parts of the city causing the people to panic and flee!"
    "Have the Grumandrians taken possession of Bricas?" asked the King. "I had not expected Guthelm to move so far inland."
    "No sire he sent only sorcerors. There was no army to take control of a city in chaos."
    "Do you mean he had no plan to take the city?"
    "That is so sire! His armies are hundreds of miles away."
    "So we have gained no territory, no wealth or land by this escapade?"
    "No, not a bit. Guthelm has however cast fear directly into the heart of his enemies. Perhaps they will cave in more swiftly in other places."
    "Or perhaps they will fight harder against us or hate us all the more," added the King shrewdly. Unbeknown to his generals the King was beginning to think the wild King Guthelm was becoming more of a liability than an aid in this invasion of Shalirion. He wasted his efforts on targets far from the line of occupation. He made enemies of the Shalirionites. They would fight back all the harder, instead of succumbing to the new order Charlerion could provide.
Sorcerors
    Aribor had saved many by calling upon the Goddess to save her people at Bricas and by protecting them. This had come to the notice of the other Dark Sorcerors. They were pleased with the outcome of many of their spells; crushed victims, mental agonies.
    Arthegoras said, "We achieved what our King wanted. We have inspired terror in the people of Bricas. We have delivered terror to the heart of Shalirion. These soft people have never experienced the like of this. They will be putty in our hands when our warriors march up these roads. They will not want to fight us, but will open their gates to invite our mercy."
    "We have caused them terror, but our armies should be nearby, ready to take advantage of their fear," said another.
     "We have spoken of this before," said Aldareg. "What purpose is there in mentioning any of that again?"
     "Guthelm has missed a large opportunity," said Tollren the Dark. "He should have planned this better. He would never have wasted our opportunities like this in the old days. He is not performing at his best these days." Many of Guthelm's warriors and nobles would have feared to say as much, scared of thir words being passed on. Perhaps it was a measure of the King losing some of his grip that a wizard could criticise his King so openly, where any wizard could pass word or thought up to Valdark or to others of Guthelm's court. Perhaps it was a sign of the times that no other wizard seemed inclined to pass word or thought back towards their King.
    Besides all the sorcerors knew that none of their band were likely to be unfaithful to their King. They had all been with him for many years. They were implicated in his crimes. They had been allowed to commit their own crimes. Criticism was concern for the well being of their warriors, and the Kingdom, as well as for the King. And the greatest of the sorcerors Valdark was not here. He could create consequences for those who said, or even thought, the wrong thoughts. Sometimes, but not always, sorcerors could find themselves in some kind of trouble. Perhaps some control or sacrifice or punishment might be placed upon them. At the very worst the public justice of Guthelm was to be feared.
    "Tollren, let us say no more of this," said Aldareg. "What good does it do. Of more note is one of our own: Aribor. Where is he? I saw him 2 nights ago. He had sampled the Festival, but when we needed him last night, where was he?"
(19/3/14)
     "Someone interrupted my magic," said Grells. "The drug was working on the festival crowd. They were all going to kill each other, but someone calmed them and averted it. There must have been magic involved."
     "Shalirion does have magic, as we know," said Aldareg.
     "I suspect Aribor," said Grells.
     "Why?" said Aldareg, echoed by one or two of the others.
     "He would know the calming spells – he called upon a god to help," explained Grells.
     "The Shalirionites have a goddess who many of them worship?" suggested one.
      "They could call on their goddess themselves," said Aldareg. "They have done so before. Only months ago our fleets were beset by a wind, which we believe came from a magic involved in the sexual worship of their goddess.(see Ceremony) Such concentrated magic has sometimes kept us from these shores."
     They all nodded in common agreement. The Shalirionites surely did have magic.
     "Then tell me, all of you," said Grells. "Where then is Aribor? He should be here with us at the agreed meeting point. I put it to you, he could well have gained the assistance of that god or goddess, done the spells of calming and saved those soft citizens of our enemy from themselves. That was a physical drug which I used. I used science and knowledge rather than magical knowledge."
     "I do not think what you say is conclusive at all," said Aldareg. The Shalirionites might well have resisted by calling upon their own goddess. But it is possible that Aribor did it. I saw him coming away from the Festival the night before. I commended him for being a part of it. I assumed he was researching the possibilities of his attack. Perhaps he found common cause with the Shalirionites and was bent to their ways then. If he went back the night after to participate, perhaps he decided to aid them instead of his people."
     "Impossible!" said Tollren. "He is as Grumandrian as we are. He has been tested by the years, as we all have, and been found to be true to his King.
     "You may not know," said another wizard called Althorog, "but Valdark suspected his loyalties during the capture of Cromilil. He disappeared from service for some time and our leader searched his thoughts when he returned.
     "There is little unusual in that. Valdark has done that to a number of us at times in the past," said one wizard. Quite a few of them nodded in confirmation.
     "And was he found to be disloyal?" asked Aldareg.
     "He had found a Shalirionite woman to cherish, explained Althorog. "He intended to help her and to keep her. I know Valdark acted to take the woman from him and gave her to the King as a concubine."
     "She must have been a beauty then?" suggested Aldareg.
     "I understand she was. Never saw her myself," said Althorog.
     "Well, we can't entirely blame him for that," said Tollren. "I am sure plenty of us have taken what we wanted in the course of our service. Even King Guthelm would not object."
     "Valdark must have sensed something in him," said Althorog, "but he was not punished in any other way."
    "So you think this incident at Cromilil might have caused him to question his loyalties?" asked Aldareg.
    "Yes, it could be that," said Grells "He has disappeared again. At the height of our attacks! None of us are aware that he performed any action against the soft Shalirionites last night. And now he has failed to turn up here. That suggests a lot to me."