HEATWAVE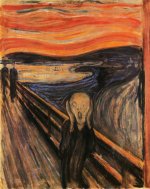 Thu, 10 Aug 2017
Hot hot hot
Squinting eyes aching head;
Sweat runs down my neck
Between my breasts.
I'm a wreck!
Is my skin turning red?
Hope not!
I'll soon be sore I'm quite sure
Despite cotton vests.
Dread going to bed
No cold comfort there;
Sweat drips through my hair
As I reach for my fan.
My patient old man
Keeps out of range.
God! How I hate the change.