SNOWDROPS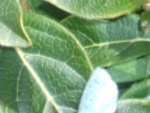 Thu, 16 Feb 2017
Wild flowers grew abundantly
In sunny fields when I was young;
And golden daffodils in Spring
When new love had just begun.
He brought red roses to my door
And wooed me with sweet lilac words:
But when I spoke of what might be
He flew away, like summer birds.
But as spring blossoms bloom again
I know true love; my heart is free.
Beneath the snowdrops here we lay
In sweet embrace, my babe and me..