UNSOCIAL SERVICES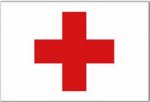 Thu, 29 Sep 2016
'You can take your Mother back home now
She seems to have come through it'.
'She cannot walk, so tell me how
You reckon we could do it'.
​'Not my problem, ask the nurse,
why don't you call a car?
She lives in Croydon, could be worse,
It's really not that far'.
'OK, we'll need a wheelchair then.
Is there one we could borrow?
I'll bring it right back to you when
I go to work tomorrow.'
​'Wheelchairs cannot leave the site,
So, sorry, no can do.
Getting your Mother home tonight
Is purely up to you.'
He walks away, my anger's keen
As I prepare to beg.
But first I holler 'can't you see
She's only got one leg!'
​A kind assistant gives a smile
On hearing this retort;
And says: 'Don't worry, in a while
I'll call ambulance transport.'
Five hours later, still no show,
Mum says she wants to die.
I ask again 'where are they now?'
​​And again I tell them why.
'The carers come to her at eight
And I know if she's not there
They absolutely will not wait -
​She'll spend all night in the chair'.
​I ring to plead, get a reprieve -
Eight-thirty to the minute
After which they'll have to leave,
That really is their limit.
The Cavalry comes at quarter past,
Wheel Mum out on the run.
Drive the ambulance so fast
Even she thinks it's good fun.
The crew goes off, the carers come,
We thank them all profusely
The NHS was Great to Mum
(I use the adverb loosely)!