I'll Shake the Muse Today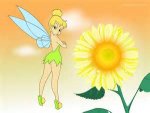 Fri, 15 May 2015
I'll shake the muse today.
Pitch her upside down to see what she has for me.
Shouldn't really do that.
She spits crystal venom when I do,
all harsh dental hisses,
but she's been reticent lately.
Sullen even.
Withdrawn.
Not her usual effervescent self
brimming with coquettish giggles,
slender legs, slipping alveolar scissors,
sliding fricatives between glistening lips.
Through bruised vulva mouth
she sang.  How she sang
those open-throated, gilded notes.
She's not like that now I've shaken her.
Clammed up like....a clam.
I trace a fingertip, ridges soft, slipped
prints on her brittle skin.
Promises drip from my arid lips,
'I'll love her less, I'll disobey
if only you would deign to stay
and sing to me of languid pools,
the skipping sunshine rising east
of a preening raven's roosting tree
of light and dark and all between.
Oh heavenly muse please sing to me!'
Before me lights a butterfly,
lands soft upon the inkwell dry,
shakes two eyes and antennae
and to my muse I wave...
 
I shook the muse today,
and she rattled.