Bless Me Father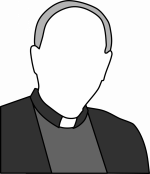 Mon, 15 Aug 2022
1 likes
Don Mario trudged warily towards the confessional, his brain engaged in reveries.
He was looking forward to his imminent retirement and reflecting on the failing physical faculties like impaired vision and loss of hearing, brought about by old age.
He was also emotionally drained after years of devoted clerical duty and always trying to climb the greasy pole of achievements that never materialised.
In his younger days, he had entertained the dream of becoming a bishop or even a cardinal but knew that the chance of the top job was unrealistic.
The nearest he got to promotion was when his name was put forward by the bishop of his diocese for the title of Monsignor and he had gone to Rome to be assessed, but the Pope had vetoed such appointment, on the ground that his flock would benefit more by the status quo.
Despite his lustful nature, he had to endure celibacy and had not strayed from the right path during his years of service to his parishioners, even though he kept an appreciative eye on the female form.
He had watched, with enormous enjoyment, the long beautiful legs and lissom bodies of young girls playing a game of beach volleyball, jumping athletically and tumbling down on golden sand, but he thought it wasn't a serious infringement of his vows.
A venal sin perhaps as the pleasure he had derived from the show was only aesthetic, not sexual.
He was the father confessor of the local convent and of his parishioners, so he knew the type of sins committed by the penitents.
The small group congregated outside the confessional was composed of three individuals, Sister Angelica, a nun;  Margherita, a widow; Giuditta, an old spinster.
Today he could predict what they were going to say. Margherita would confess that, once again, she had forgotten to say evening prayers; Giuditta that she had insulted her next-door neighbour because her cat kept digging her flowerbed.
These two could be easily dismissed with penances of three Hail Marys and a Paternoster, but Sister Angelica's transgression would have to be dealt with differently.
If Don Mario had been a betting man, he would have said that it was odds-on that Angelica would confess to having been unfaithful to her lesbian partner with another nun or a novice who had recently arrived at the content. For her, a severe reprimand was needed. It was essential that she exercised total abstinence
He entered the confessional box and sat waiting for the first arrival. 
Hearing a noise on the other side  of the partition, he opened a metallic grid to listen to the adjacent penitent who, with a feeble voice – almost inaudible – said:
"Bless me, father for you have sinned."
Wanting to be sure that he hadn't misheard due to his defective hearing, he replied:
"No, my child, you have got that wrong. You can't mean that."
There was no reply, he got up and looked into the other side of the box; it was unoccupied so he assumed he had dreamt the exchange.
The only occupant of the church  now, apart from him, was Sister Angelica, sitting on a pew looking at him with a frown He approached and asked:
"What's worrying you, Sister?."
"Not sister", she answered, "daughter. I am Annabella's daughter,"
"Do you remember her. Father? She was a fifteen-year-old girl who, having failed her maths paper, had to retake it in the autumn and needed private lessons."
"You must recall that an eighteen-year-old seminarian was employed as her tutor",  Angelica continued. "he was tempted by this lubricious girl and the inevitable happened. Although she never told anyone the name of the  seducer, on her deathbed she revealed to me who had made her pregnant."
"Say hello to your daughter, Father.", she concluded.
 
© Luigi Pagano 2022