Environment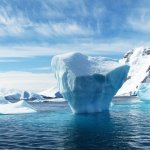 Mon, 01 Jul 2019
E nvironment to us is very important.
N ow that pollution is more rampant
V egetation is harmed by acid rain,
I cebergs melt and flood the plain,
R oots of trees weaken and decline.
O zone depletion is not at all benign
N or is the increase of carbon dioxide.
M ountains and islands may subside
E very time a seaquake fractures
N uclear power stations' structures.
T oo many though don't get the picture.
© Luigi Pagano