Jeremy's Dilemma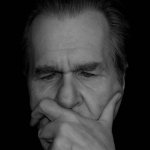 Sat, 23 May 2020
1 likes
It seems that I have a phone provider who values my privacy. When someone calls, he or she is asked to identify themselves, then I have to press a certain key to accept the call. Once that number has been stored any subsequent calls are automatically allowed. So when I heard 'I am Jessica' I was surprised that my phone did not recognise her number as we had communicated on many occasions before. My brain didn't register right away that it was a new phone but I worked it out eventually.
"Hello Jessica, darling. New phone?" I asked inconsequentially.
"How percipient of you, dear uncle", she teased. "How are you keeping?"
"Bored out of my skull, dear girl, and so is Lottie. But in good health. We miss not being able to meet you and can't wait to be back to our usual routine."
She knew that we liked socialising and travel widely all over the world, so I didn't need to spell it out. All the time she was chatting I was wondering what the little minx was up to as I know how her mind works.
"Can you do me a little favour, Uncle Jeremy? Can you see if you can find any written material relating to my mother as I am thinking of writing her biography or a paper about her achievement as a war photographer, maybe an illustrated book."
I remember how keenly she had examined Francesca's diary not only trying to build a picture of her late mother but also to discover if, as she suspected, I was her real father and not simply her uncle and guardian.
To be honest, the same thought had tortured me ever since her mother and I had found solace the same night as her husband's disappearance. What would the effect be on Jessica to learn that her mother and I had had sex, not for love, but to comfort each other? She could not know that it was an isolated incident and not a long standing affair.
I cautioned my niece not to idolise her mother as she was just as fallible as any of us but I was a bit clumsy in expressing myself and she might have misinterpreted my meaning.
I wasn't worried by the thought that I might be her father, because I had brought her up and loved her as if she was my daughter. My concern was that Jessica would reassess Francesca's reputation and conclude that she had been a wanton woman of loose morals.
I must go through my papers with a fine toothcomb before releasing anything in case revelations too delicate for her ears come to the surface. I realise that I have entered a potential minefield. I have faced many dilemmas in my life but what to do next for the best requires the ability of a skilled diplomat.
"I will do my utmost to satisfy your curiosity.", I say in a light vein.
© Luigi Pagano 2020
See also:
1) https://www.abctales.com/story/luigipagano/incident-porttofino 
2) https://www.abctales.com/story/luigipagano/top-secret 
3) https://www.abctales.com/story/luigipagano/being-positive 
4) https://www.abctales.com/story/luigipagano/chalet-bottom-garden 
5) https://www.abctales.com/story/luigipagano/my-name-gideon  
6)https://www.abctales.com/story/luigipagano/long-wait 
7) https://www.abctales.com/story/luigipagano/truth-emerges 
8)https://www.abctales.com/story/luigipagano/hot-lips-0 
9)https://www.abctales.com/story/luigipagano/kissing-frogs 1
10)https://www.abctales.com/story/luigipagano/swallows-nest 
11)https://www.abctales.com/story/luigipagano/digging-hole 
12)https://www.abctales.com/story/luigipagano/do-svidaniya
13)https://www.abctales.com/story/luigipagano/d%C3%A9j%C3%A0-vu-all-over-again 
14)https://www.abctales.com/story/luigipagano/girl-astrakhan-hat 
15)https://www.abctales.com/story/luigipagano/die-cast 
16))https://www.abctales.com/story/luigipagano/no-regrets
17)https://www.abctales.com/story/luigipagano/changing-sides