Unfulfilled Cravings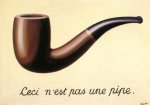 Tue, 04 May 2021
1 likes
He kept his cards
close to his chest
but his grandson
let the cat out of the bag.
Grandad had not
given up smoking.
The old fraud had
revealed to the boy
he needed some shag
Seeing what the old man
held in his hand
the sound of tut-tut
came from the kid''s lips
who said that,
due to lockdown,
the tobacconist was shut.
But, true to type,
the wag was in denial
swearing it wasn't a pipe.
© Luigi Pagano 2021