10 second memo poems - Instructions.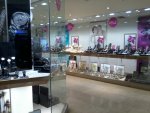 Wed, 27 Jul 2016
Instructions.
Follow the path with a twisted tail.
Hold on fast to the ornate rail.
Watch the Marsh gas lamps subshine the way,
this is the adventure for a creative child at play.
Hold onto the hand of Story, a giant
who imagines and invents, it's warm and pliant.
Forget the world behind you lies.  Ahead, fingers
prise the lock.  A key between digits lingers.
In the mind, the knowledge stops! 
We're  locked into an adventure that crops
ahead in hazy form.  Where nothing is plain.
Except the addictions of the brain.
Ahead the years between us now.
Behind the years we did not go.
And all around us time will flow.
Until at last we wake from sleep.  
(c) 2016 RJL