Sonnet no: 4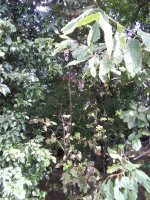 Tue, 08 Mar 2016
Sonnet no: 4
Happiness is always mixed with regret. At least,
you'd think so, when life is bubbly, too much
passed the yard arm, too pressed, uncreased -
joy reaches erosion, into giggles, released, such -
is the stuff of love, this chemical interjection,
this quick plunge into attraction, all too pitchy -
this music plays too high, the ear in inflexion
catches the heart, into a beat, fast and kitschy.
A bad moment of should I? shall I? I should...
In love – sweet as a summer's day – my reflection
heralds a truth, complexion flushed, I could...
and hides the blasted truth, that love is invention….
Of the body's base needs to function. Time
directs us to obey. To Conquer creation sublime...