Steamboats - Chapter 11 - Part 1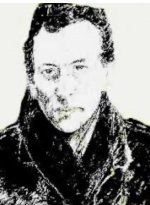 Thu, 05 Mar 2020
Steamboats
Chapter 11
Bert And The Bottle
Part 1
After finishing my studies in nursing I began working in the community assisting clients around the local community .  I had just moved into an upstairs flat in this old run down three storey Georgian home near to the city centre and felt happy with life and at peace after a long relationship had fizzled out . It had been 9 years now since the day she walked away and 4 years since I began my studies in nursing .
Out of the blue one afternoon I heard this voice calling for help . I did as anybody would have done and went to assist .  The voice came from one of the rooms on the ground floor of the building and as I made my way down the shaky old oak staircase the voice was getting weaker . I came to a door that was left hanging by one hinge to the door frame .  I had to half carry the door and push it open .
"Hello . Are you all right "
I called out as I looked around the flat . Then I saw him . This old man lying there on the floor unable to get to his feet . He said his name was Herbert and there in the dimly lit room I could smell the reeking stench of alcohol and I suspected Herbert had been a heavy drinker most of his life . Even as he lay there with blood everywhere he still clung to the bottle in his hand .
As a nurse I rendered assistance to him . Emotionally he was in a distress state and  physically he was unable to stand or move without pain . Psychologically he was delirious and unbalanced .  As I scanned his body from his head to his feet looking for any sign  of  bleeding  I was asking him questions to assessed his overall situation . I decided to call an ambulance due to his overall condition . He was not able to answer any of my questions and could not remember how he fell . One thing he did require was a few weeks of  detoxing  and some proper nutrition . He also was in need of continued care at home to  support his everyday needs in life. As I waited for the ambulance to arrive I tried to speak calmly and reassuringly to him but he was a sad case . Herbert had become a cranky old man frequently using abusive language and every now and then he would launch into a barrage of weird and savage name calling which I was quite accustomed to after many years working in dementia care . I was able to talk him around and eventually got him to his feet and sat him on a chair at a small table in his flat  . I opened up the curtains that had been hung up to die and the dust filled the room as sunlight streamed in through the cracked window pane . I could see his unshaven dirty face now and the filth on the floor . The room itself was covered in empty bottles . Here are there food scraps lay scattered all over the wooden floorboards  . I started to get a picture of Herbert's problem as he started to talk to me about himself . I tried to straighten up the room a little and looked at some of his old photos in frames . They were images of him as a much younger man with a wife and three children . It was in the summer of 2020 when fate had decided to introduce Herbert into my life . He sat and told me the story of how his world fell apart after  his wife passed away over ten years ago . One shouldn't assume but I would have guessed that his poor wife had taken just about all she could and more than likely couldn't take anymore and so walked out the door . Was it just by chance or destiny I stumbled upon this lonely old man ?
My book was so full of steamboats and their stories and yes I thought here is another chapter that I could share with the thought that maybe someone somewhere would not ever end up the same way as Herbert did . Angry with life and addicted to the drink to block out his problems . Herbert's is one of many who live out the same old story day in and day out . Let me share with you some of his life .
Herbert was a thin man with a baby face . His Irish complexion seemed slightly deceiving with the tracks of hardness written all over his face . Underneath his harsh exterior and behind his bark there was a gentle soul crying for help . Somewhere buried deep inside of him I knew there was a good man , a family man ,  a  caring person , a different and better man to what was on show .
The sad reality was that I was being confronted by the Hyde in a Jekyll horror scene because of the years of heavy drinking he had consumed , Alcohol and him was a bad concoction and he had difficulty reasoning that out  . At this point in his life Herbert was not someone who enjoyed being in the company of others . He never had anyone to care for him . His fridge was empty and cupboards full of food that was well beyond expiry date . He did not have the ability to go shopping himself and was not the sort of person who could travel alone out in the community . I could see before he had hit the panic button he had stockpiled his home with bottles of whisky , brandy and gin . It was as if he had intended to drink himself to death .
His life was in its latter stages and it seemed he wanted to talk to someone about everything he had been through . He did have the ability to make sense and was talking over some of his desires to get back to normal everyday life again . Just as he would start to sound like a normal human being he would exit out from that communication about ask for another drink . The bottle in his hand was now empty and he needed another bottle to help him cope with that situation . I call it a whatever moment . Somewhere between clarity and confusion . He couldn't find the words , h had lost his train of thought and yet even though Herbert did have the answer something got in the way . He still had a question that remained unanswered which for him was the story of his life that resembled the same story of many other steamboats . The man  with a message in a bottle . Sadly no one else can read it as well as he could and the truth of it is that Herbert really needed to read that message and see how it really was himself  .
When the ambulance came and I gave a handover to the paramedics who were aware of his problem . That's probably the reason they had been in no hurry to get to him . They placed Herbert into the back of the ambulance and took him the hospital for a much needed clean up and further assessment .  I had seen and found another person for the book . I decided that later on I would call and pay him a visit in the hospital where as I was informed Herbert was a regular patient . He would be referred over to the mental health system where on going care would be given .
So Herbert was scheduled for a detox program and in a facility where I had previously been working . When the ambulance took Herbert away and I began to clean up his flat before going to work .
After I finished my shift in that day I called by to see Herbert in the ward where he was .
"Hey , how's it going today Herbert ?"  
He looked at me and gave a wave like a distant relation and said .
"Hi Doc. Call me Bert ."
"Ok Bert , so are you getting along with everyone here ok ?"
He gave me as look as if to say , you must be kidding and then he started to bark  .
"Do you see that Mad Dog over there well I'll tell you if I was fifteen years younger I would knock him out ."
I smiled and replied.
"'Well the thing is Bert you're not 21 anymore so you better just settle down and remember that you are probably twice his age and only half as smart as he is  ".
"The thing is Doc . I was always fond of a drink and there is nobody more fond of the drink as I am . For instance yesterday I was craving for  a drink so much that I got through the window and it was that mad dog sitting over there who screamed out told everybody about my escape plan . All I wanted to do was make  my way through the window to the park but they captured me and brought me back here again . Now I'm stuck here without a drink and they have me on an hourly sight check ."
I could see the desperation in his eyes and tried to distract that and said .
"Well Bert you have to behave yourself now . Maybe you can watch the Friday night football match on TV '
Bert looked at me as if I was mad and said .
"Yeah sure , that might be all right if I had a bottle of gin in my hand ."
 I laughed and replied
"When I was a lad of fifteen I played football and did some boxing . Memories of Friday nights are as real for me today as back then . Have you got any memories of your young years Bert ?"
Bert closed his eyes and he sighed  ,
"I can tell you this , I was the like main contender . The man who led the mob .
We were the Bone Boys and we all loved having a drink. Even before my teenage
years I was tough and rough and ready enough for anything and anyone back then . I was known as a straight talking street walking man."
I smiled and thought to myself . Dig a little deeper .
"Were you ever married or did you have any children Bert ?
I asked and he immediately replied .
"I already told you the story Doc . Remember the other day when you found me on the floor of my flat . She died when she and me went separate ways . Thing was  she had been living on the edge with me for years . I guess she fell over in the end and with all my singing and drinking  sessions but I never laid a finger on her or any of the kids Doc  ."
" Did you never want to quit the drink Bert ?"
"Why should I quit something I like . Its part of me , I was born with a bottle in my hand . It's a fact Doc . I have an inherited condition they say ." 
In his words he was reading that message in a bottle that I wanted him to know and share . At last he could see it for himself and accept who he was . Most alcoholics just hide from the truth and wash it away down their throats with bottle after bottle without measuring the cost or accounting for their behaviour  . He painted a picture of himself as a  wild man , a hard case, a sailor lost at sea, like a slave on a steamboat of sadness bound for an empty cornet of the world where no one would ever go .
People like Herbert are unique . They are happy to drift away and become like a hermit in a world where they don't fit in and rarely so they want that to change . continued to extract information from him  .
"So Bert , you were the man . The leader of the pack ."
"That what I was all right Doc , I was the gang leader and we were all joined together by the same a love for the drink . It's a wonder any of us remained sane after all the drink we had back then "
"Well Bert at least you have all those fond memories ."'
" Well to tell you the truth , I don't really like those memories you know . I still want to get half tore and try hard to forget the things I remember and I can't stop thinking about it Doc. Have you ever tried to remember something in your life that you wanted to forget and then you can't recall why or what happened in the first place  .
I looked at Bert and thought for a moment and them replied .
"Bert you know what,  I fell in love maybe the same as you did . I had a wife and some kids and I still remember the night before the day I was married her and I still remember the day before the night she left me ." '
'Well  the thing is Doc I remember living in a shed with her and when she first found an empty bottle of mine that I had tried to hide from her everything began to change "
"Life does that Bert and if we can't change or adjust we can get left behind ."
"You're right Doc because I couldn't change and after that day I began to drink in the park near to where we lived so she couldn't find my empty bottle anymore . She had no knowledge of what I was doing then and when I made my way home I would always be singing and quite drunk. "
"What about your kids Doc how did they feel about all that?"
Bert just sat there with his head down deep in thought for a while .
End of Part 1   
,
https://www.abctales.com/story/mcscraic/steamboats-chapter-11-part-2
Link to part 2
,