Buried Treasure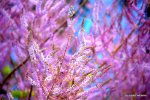 Sun, 02 Oct 2022
1 likes
When people look at my family, they see the wife that was before her husband traded her in for a younger model, the son with long covid who is really struggling with the fact that he is forced to give up his career, and the nut job daughter who is in and out of a psychiatric hospital like a yoyo. What people miss in the midst of all our drama is the buried treasure that holds us together like glue…love.
After my failed suicide attempt last year, I was stripped of my phone and every piece of technology in my arsenal. I was however allowed to use the phone at the nurses desk. My brother opened his chest and revealed his true treasure every day at eleven with a phone call. My heart melted as I had almost given up the opportunity to bond with this precious gem of a man. I was under the impression that I was a nuisance to the family but he showed me in those phone calls that what I would have left behind.
We get by financially in comparison to most, but we are rich in treasure. The love in this family comes out in spades on a day-to-day basis is baffling. In my family there is just me my mom and my brother. It doesn't sound like much but it is precious. We end every phone call with an 'I love you' and say good night with the same. When we say it, and with such meaning, who needs anything more? I lost sight of that in the summer, something I'm deeply ashamed of.
I have come to terms with my illness, something I have had for twenty-two years, but my brother only has long covid since Christmas. They say time heals all wounds, but I believe its what's in our hearts that keeps us going. No matter how many wishes the genie in a bottle gives, we have to live with the cards that have been dealt. it's my turn to open the chest and show him every day that I am here for him. Together we are rich.