Runaway Mother chapter 3 part 1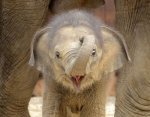 Mon, 31 Oct 2022
2 likes
As I arrive at the school, five minutes early no less, I stare into space and can't help but wonder if this is going to be my life from now on. The sound of the bell snaps me back into reality and I begin to scan the hoard of kids that come out the door searching for Ethan. Of course, he's one of the last ones out. I notice he's accompanied by his teacher. When he sees me, he runs into my arms and I swing him around in a circle. I can see his teacher making a bee line for me so I put him down and take his hand. 
'Miss Fisher,' she starts 'the way your brother dropped Ethan off today is unacceptable! The child cried for almost an hour, then slept at his desk for two.'
I looked down at my brother who beamed up at me like the poster child. 
'Is everything ok at home Miss Fisher? I'm only asking as it's not like Ethan to sleep for during school?'
'Well, none of us got much sleep last night,' I answer. I put my hand to the side of my mouth and whisper, 'monsters under the bed!' 
'I see!' the teacher, whose name I didn't even know nods. 'And his homework wasn't completed!'
'I'm so sorry, we had quite a day yesterday!' I replied. 
'Well hopefully we all get a nice rest tonight!' A breath of a smile crossed her face and she said goodbye to Ethan before walking off. 
On our walk home I ask Ethan, 'what did you learn in school today buddy?' as he skips over all of the cracks on the pavement. He just shrugs his shoulders and keeps an eye out for the cracks. I left it there and began to jump over them with him.
We manage to get home just before the rain. As per usual, we kick off our shoes and place our bags in the corner. It's alarming how quiet Ethan is. 
'What now bud?' I asked him.
'P B & J!' He said running into the kitchen. He sits down at the table and finds ducky sitting in his spot. I make him the sandwich and go to get the milk. I shake the carton like usual and notice we are nearly out. The realisation that we are going to have to go to the shop dawns on me. I knew I didn't have much in the way of savings and I could feel my heart starting to race, but I had to keep it together for the sake of Ethan. From now on I had to put him first and something told me that Zach would have a solution.
'Mary what are you doing in the fridge?' Ethan asks. I knew I couldn't show weakness so I tell him I'm just a bit hot and the fridge is cooling me down. I took some deep breaths before I finally serve him milk in one of his plastic cups. 
'Can you tell me what colour the cup is?' I asked him and beam with pride when he answers, 'green!' with gusto. I give him a high five, 'good job bud!' I watch him eat his sandwich and can't help but smile. Look at what I'd be missing out on if we were split up. My eyes water when my phone chirps. I look to see who it was and it was from a private number.
I move into the sitting room after telling Ethan not to give ducky too much sandwich. 
'Hello,' I said expecting to hear my mother's voice. I had worked the idea up in my mind that she would ring the first chance she got and come home to us. 
'Hey girl!' My heart sank as it wasn't my mom.  
'Who's this?' I ask brusquely.
'It's me Mary…' radio silence, '…. Anna!'
'Oh!' I said sounding rude. 'Why do you have a private number?' I ask one of the best friends I have in this world.
'Oh, it's a burner phone,' she explains, 'I had to get it since Andrew and me are a thing now and the numbers I call come up on the statement daddy gets at the end of every month.' I rolled my eyes. 
'Are you up for….' Anna starts.
'…. I'm sorry Anna, I don't mean to be rude, but I'm watching Ethan and have a bit of a family situation so I have to go!' I hang up before she could even say goodbye. 
I heard, 'oops!' come from the kitchen and rush in to see milk all over not only the table, but Ethan and ducky too. I grab a rag for the table and reassure Ethan that accidents happen. 
'Ducky was thirsty!' He said.  
I stand him up and take off his wet clothes for the wash. Then I look at ducky, he's destroyed. Butterflies' envelope me. I know Ethan can't sleep without ducky so I send him up to put on some dry clothes and discretely put ducky in the washing machine along with Ethan's wet clothes and a few other items from the hamper. 
I decide I should go up and supervise what the little guy was doing. I find him with underpants on his head and his hands in a pair of socks. I can't help but laugh. 
'What are we doing here Dr Underpants?' I giggle and run over to him and start tickling him. His laughter is infectious. 
I hear the front door slam shut and Zach says 'hello?'
'We're up here!' I shout and hear him run up the stairs. 
'What's happening here?' He asks as Ethan came at him trying to eat his limbs with the dinosaurs his hands have turned into. Zach sees me laughing and takes my cue. He picks Ethan up and holds him over his head blowing raspberries on his bare tummy. This is the first time in my life that the three of us just let our hair down and played like kids. When Dr Underpants stops giggling, I pick him up and sit on the bed and hold him in my arms.
'Why are you hugging me so tight?' He asks. 
'Sorry!' I answer and look at him taking the underwear off his head. All I can see is a cheeky grin on his face and joy in his eyes. Zach sits beside us and locks eyes with me. We nod and from that moment on, I knew we could do this.
'Ethan, why don't you put on some clothes and me and Zach need to talk, ok?'
'Ok.' The little voice answered. I take out clothes for him to put on and summon Zach into my room. 
He sits on my desk chair and asks 'what's up?' as he swivels slightly to the left and then the right. 
'We're almost out of milk!' I say in a hushed tone.
Zach held up his hands wondering what I was getting at. 
'We need to go to the shop, dummy, and I only have about $100 in total!'
Zach rubs his hands through his hair and is silent for a minute, I knew he's thinking, trying to calculate his savings. 
After a couple of minutes Zach suddenly stands up making me jump. 'I have enough to last us a couple of months…. I think!'
'You think?' I ask. 'Are you thinking about rent and utilities?'
'Shit! No!' He sits back down and groans as he rubs his hands through his hair again. 'I don't know how much all that is!' he says then looks up at me.
'Me either,' I admit.
'Ok,' he starts, 'I have $2,000 in savings and I'm sure mom has money hidden somewhere in the house. She'd have to in order to fund her new life at such short notice!'
'Her bedroom!' we say in unison. 
'Let's get Ethan in on it, tell him it's a treasure hunt!' I suggest.
'Great idea!' Zach agrees. 
I go into Ethans room. His pants are on backwards and he is trying to put his head through the sleeve of his shirt. 'Note to self, help Ethan get dressed…always!' 
I rescue the silly monkey and fix the whole clothing situation. When I put his head out of the right hole, he starts to giggle again. 
'Hey, Ethan,' I say.
'Yea.' He replies. 
'Wanna go on a real treasure hunt?'
He looks at me wide eyed and nods.