EXTINCT ANIMALS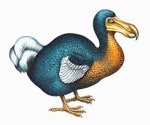 Thu, 14 Aug 2014
a trio of strange animals
you'd miss them if you blinked
in older days, quite plentiful
but now they are extinct
.
the first was the dilemma
never knew which way they'd run
considering an option
as they chose the other one
.
although they walked all night
there will be no more early morns
there are no more dilemmas
though at times, you find their horns
.
the hype we mention second
they were big and overblown
far off, they seemed like giants
but up close, just overgrown
.
the hype will not recover
we won't hear its mighty blast
although you may hear rumours
all the days of hype has passed
.
the grudge we've saved for last here
though its shadow still looms wide
the species was so poisonous
they fed upon one's pride
.
but we're not holding grudges
not in trap or any pen
for we shall never see the likes
of grudges once again
.
a trio of strange animals
dilemma, grudge and hype
i'm glad that they have gone away
for we don't need their type