IF I WERE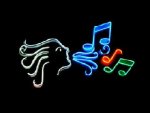 Thu, 04 Sep 2014
1 likes
if i were mute, with language lost
i would not vegetate
i'd let my heart rise up in song
and quickly escalate
.
but i'm not mute, no language lost
i may not fascinate
but when i feel the urge to speak
my words resuscitate
.
if i were blind, with vision lost
i still could replicate
old memories of sunsets, grand
which i would recreate
.
but i'm not blind, no vision lost
no need to renovate
i merely need to raise my lids
to re-investigate
.
if i were deaf, with music lost
i would not hesitate
the vein of music in my soul
i'd quickly excavate
.
but i'm not deaf, no music lost
my ears reverberate
with sprawling scrolls of rhapsodies
that i'll perpetuate