The last sunrise.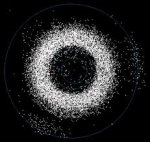 Mon, 27 Oct 2014
Next to the girl lay an unopened packet of Marlboro lights.She hadn't been dead long.
There was still colour in her cheeks giving a painted illusion of life, shattered by the shard of bone jutting from her matted blonde hair.
Picking up the cigarettes, I dug around in my back pack for some matches.
I sat down on the side of the road and lit a cigarette whilst looking at the corpse. Her attackers motives were spelt out by torn clothes and bruised thighs, left like an unwanted toy in the middle of the street.
It still surprised me how quickly I had become indifferent to death.
Further up the street Craig was trying to open a car boot with a crow bar.
'I thought you'd given up' he called over, noticing the smoke.
I grunted at him not wanting to get into a conversation.
He was right, I hadn't smoked in 10 years, but today cancer was the least of my concerns.
The boot suddenly sprung open, looking inside he pulled out a garden spade. Slinging it over his shoulder, he started to walk back to where I sat.
'Hi Ho, Hi Ho, it's off to work we go..'
Craig was a prick. He always had been.
Under the guise of best friend this man had stolen money from me, lost me jobs and slept with my girlfriend. But I forgave him every time, making allowances for habitual friendship.
Somehow through some cruel twist of circumstance Craig was to be my sole company on the day the world came to an end.
Officials had predicted the asteroids path a year ago, but the details were kept from the general public to minimise disruption and mass panic.
But secrets cant be kept in the age of split second technology. It turned out this was no run of the mill asteroid.
It was time to panic.
Having slipped the suns orbit, 1997XF11, a lump of red hot rock 900 kilometres wide, was now travelling toward earth at a speed of 40,000 miles per hour.
ETA 11.00 am this morning.
Nothing will survive. Earth will be left a smoldering ball of molten lava.
It had been estimated that something this size could muster up enough energy to that of a one million megaton bomb.
Not that it matters. We did a good enough job fucking this place up when we found out 197XF11 was heading our way. It turned out, that once the same government we had spent our lives bitching about stopped telling us what to do, we had no idea what to do.
Except trash the place.
Like kids at a party when their parents were out.Parents that were never coming home.
It had been said that society was always one week away from anarchy.
Once the fuel stopped pumping, shops closed and the power was shut down that's exactly what we got. We realised that the people we depend on to sort our shit out were just the same as us when it comes down
to the crunch.
Fragile, fearful and scared, and not willing to work for nothing.
So this is me and Craig, spending our last moments of existence together.
The last moments of all existence, before our atoms are returned to space, and the tiny dot in this infinite universe will be rubbed out.
He's wearing a tee shirt that reads 'Lets go out, going all the way Baby'.
He's swigging from a bottle of vodka.
He's breaking windows by batting rocks with the spade yelling, 'Whoha!' with every crash of glass.
All I can think is how much I hate him.
Cocky, arrogant waste of space.
'What's the time?' Craig asks, in between batting another rock into the distance.
'10.30' I reply, looking at my broken watch
'Not long now dude, and this rides over'
His imminent demise doesn't seem to be worthy of note. Everything a contrived adventure, even the total annihilation of this planet.
I grunt again, I don't see the point in talking.
I cant see the point in anything anymore.
Especially Craig.
I cant figure out where this magnified hate is coming from.
Is it just, that now, after the distraction of day to day life had fallen to pieces I was free to exercise my base emotions?
After all, I have no job to go to, no mortgage to pay, no partner to make love to, no status to update, no T.V to watch and nothing to buy, no one telling me what to do.
What do I have left, Love? Hate?
Faith?, faith has been deconstructed into its chemical formula and set alight.
Is that all there is, or am I jealous?
Pissed that I wasn't more like him, that I hadn't spend my time more like him, reckless and unthinking,godless. Free.
Like I am now.
For the last 15 minutes of civilization.
But its all consuming, I have to do something to confirm my existence, something for me.
A distant rumbling shakes me away from my thoughts as a darkness engulfs the horizon. A blazing hot darkness.
Craig has now thrown the spade to the floor his arms raised to the grotesque shadow that is covering the sky,
'Its closing time baby!, last orders at the bar' he yells.
I stumble to my feet and stand beside him staring in awe, at this last sunrise.
But I'm not afraid.
I will never be afraid again.
This is it, 5 billion years over and out.
I pick up the spade as the light disappears around me, my feet swaying beneath me. My retinas sting and my face begins to burn as I swing with all my might at Craig.
Sensing the dull thud I stand back in time to see his body slump to the floor as everything goes inky black.
And I smile, like I'm really happy, for the very last time.