Evening Star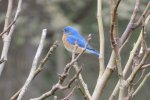 Sun, 09 Feb 2020
You glitter the pearl of your full stop unclouded,
and my mechanical ribs rise and retract
their haste as my heart unreels its black lines
to you across the frigidity of our distance.
I string my words as beads of sky
for a necklace, I give this solemn throat-song 
to you, a bluebird's tune from the thorns
of a winter's desert scrub. 
And my love flickers its flight
that you might discover that this bloodless organ
is ligneous, that its cypress wood is unbeating,
that it knows little more than fear
which fleets its feeling in shockwaves
and that I look at you in the quiet 
and worry I will release a gloom
that overshadows you. 
 
Image from pixabay.