Survive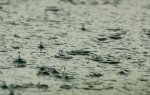 Sat, 03 Aug 2019
Sun flames the tops
of leafless trees
and breeze absent 
so scalds even the stones.
Ground strained to drying 
blood, ruptured,
sky cloudless, music-less;
air pulses, waits.
Here, I cannot see a reflection
of my tawny, dust-dirt face, 
Martian, fixed to brace to still -
must stay still.
Salt-baked tears escape
for faults of circumstance
and time and place and 
unintended loss of will.
Crouched in vestiges of shade
with my rattlesnake 
who cheats me out of words,
life retreats,
grasp to last seeds of survival 
as motion drains,
there will be no revival
until it one day rains. 
Image from pixabay.