Twisted Time Chapter 2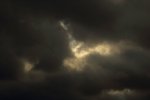 Tue, 26 May 2020
"Where are we?"
Sara heard the fear in Steve's tone and he was also squeezing her hand so tight, her fingers were going numb.
"It's okay; you're going to be okay," she said stupidly, like a mother calming a child, and saw right away it was the wrong tactic. Steve wasn't having it. 
"I didn't ask that, I asked, where the hell are we?" he nearly yelled the question but it was Ben who answered him.
"You're in the transport center; we'll be scanned for disease before we're allowed to go through," Ben told him shifting Jen in his arms.
Steve's eyes narrowed on him, "I'm not sure how we got here but you can take us back to my apartment right now."
"Steve, please don't-," Sara tried to intervene.
"Stay out of it, Sara," Ben told her, "If he wants to go back and die I have no problem with that."
Steve stepped threateningly closer to Ben but Sara tried to intervene, "Please can't you both-"
Steve cut off her words, his focus on Ben. "I'll take that chance." He was ready to fight because whatever this place was, it wasn't a dream. He stepped even closer to Ben and added threateningly, "And take us back before Jen wakes up, and she'd better be alright."
Ben shifted Jen in his arms. "She's experienced a physical effect from the dimension jump but given time she'll be fine, but I wouldn't bet on that if she had to jump again so soon."
Steve didn't want anything to happen to his sister but he didn't like the idea of her waking up here either. "How long?" He demanded.
Ben saw Sara's eye's pleading with him from behind Steve, she wanted him to lie but he wasn't going to, not to keep this fool here. If Steve wanted to go back, he'd take him.
Ben shrugged. "Once she wakes up it should only take a few minutes before her equilibrium is steady enough for another jump."
"Then as soon as she opens her eyes, you're taking us back." Steve demanded.
Sara tried to pull Steve around to face her but he shook off her hand.
Ben's smile was taunting as he answered, "I have no problem dropping you back into a doomed world but do you truly want that fate for your sister?"
"Steve, listen to him, we're only trying to save you and Jen," Sara pleaded.
Steve didn't acknowledge her plea because he heard his sister's voice calling him.
"Steve?" Jen woke up feeling confused, and weak.
Ben let her down slowly and steadied her against him until she found her strength.
"Are you alright?" Steve asked Jen, giving Ben a look of warning.
"I don't know," she whispered and her voice quivered, "What happened?" 
Before anyone could respond to Jen's question, there was an announcement from the committee advisor, Mechali.   
"Please pay attention; I know we said there would be enough time to bring everyone back but I'm afraid that has changed. We will be leaving this area quickly and unfortunately, there will be no further access from, and no returning to, the sister dimension. Please proceed through to the scanners and you'll be directed from there."
"Let's go now," Steve demanded.
"We can't. We wouldn't be able to return after I take you back. It's too dangerous to go."
"What's he talking about?" Jen asked her brother.
"Nothing that matters," Steve said softly and then pulled Ben's arm and walked him away from Jen and Sara.
Steve's tone was fierce and his body was tensed to fight. "I don't care if it's dangerous I want you to take us back."
"You're going to cost your sister her life, is that truly what you want?"
"What makes you so sure we have no chance there? And why should I believe you anyway, you don't like me and I'm sure you'd lie to me."
"That's a pity but it doesn't change the fact that your dimension will soon be static air."
"Still don't believe you," Steve crossed his arms.
Bilal had had enough; he wasn't going to beg him to stay safe. He looked around, there were at least a thousand people here to be processed; maybe he could bring Steve back and return before all the pods were shut down. He could do it with help from one of his friends who worked the transport but Sireal would never speak to him again if he did. Still, if he had to prove what was happening to this smug idiot, and he could do it and wipe that smugness of his face, for that reason alone, he decided, he would.
"I'll take you back; give me a moment to secure our transport."
"I thought that thing in your pocket was all you needed."
"It is, but with the shut down order given it's too risky, we'll have to use a transport pod."
"Fine, just do it quickly."
Ben walked off and Steve walked back to his sister and Sara, both were giving him concerned looks, each for different reasons.
 
Sara had tried to comfort Jen when Steve and Ben walked away, but she could tell she'd only made it worse.
"Jen, I promise you're safe here." Sara said softly.
"I don't understand, how did we leave the apartment and get here? Am I losing my mind?"
"No, of course not…" Sara was about to elaborate when Steve walked back to them. She grew concerned when she saw her brother was walking away from them.
"Where is he going?" Sara asked Steve, sure she wouldn't like the answer.
"He's getting us transport back."
"Steve, no you can't. Please-."
"Going back to where? Where are we now?" Jen's vocie quivered interrupting Sara and Steve's conversation.
Steve saw the absolute fear in his sister's eyes and knew if mirrored what he'd felt too.
Jen pointed to the extremely large, airport looking, xray type object in the front of the large room and asked, "What's that thing everyone is walking through?"
Steve turned Jen away from the sight and sent Sara a frustrated look. He didn't know how to explain any of this to Jen, and he didnt want to make her more afraid.
He softened his tone and tried to sound confident as he expalined, "Jen, this is going to be hard for you to believe but apparently, there are dimensions beyond the one we live in and Sara and Ben think something is happening to ours, so they jumped us into theirs to save us."
"Jumped us to where? Save us from what?" Her brain wasn't getting the meaning of his words and she asked in a fog of confusion,  "Are you saying we've left earth?" her voice squeaked up two notches and her eyes glazed over.
"No," Sara said quickly stepping in front of Steve, "You haven't left earth, Jen; you've just entered the closest dimension to yours."
Jen's bewildered look told her she didn't understand her words so Sara tried to simplify it for her. 
"If you took two sheets of paper and placed them up right one behind the other, and took a pencil and stuck it through the first into the second, that's kind of like what we did." Sara said with a shrug. It was an unscientific way to explain it but it was as simple as she could make it, and it appeared Jen got the meaning because her eyes finally focused and she nodded.
Jen's curisosity took hold and she asked, "Are you talking about theoretical physics, string theory and super string theory?"
"Well, it's not so much a theory for us anymore but yes," Sara nodded ,"I guess that's where you'd have some understanding of other dimensions."
"It's really true? I can't believe it," Jen's whispered as she took in the scope of what she'd just learned.
Steve was impressed his sister could accept the idea of where they were, but he still couldn't. He didn't like the facts, real or not. He needed to get them back to their own parallel dimension and forget he'd actually thought of multiple dimensions existing. He was going to forget this ever happened once he was home, and speaking of getting back home…where the hell was Ben?
"You believe there's something happening to our world?" Jen whispered worriedly to Sara.
Steve didn't let Sara answer instead he shook his head and told Jen decisively, "I'm sure there isn't."
"Steve-"
"Please Sara, for now, can we hold onto the hope you're wrong?"
"Sure, we can always hope…futile as it is," she whispered the last and Steve gave her a warning look.
Ben walked past several locked pods until he found Jarlin, his friend.
"Bilal, good to see you made it back. I didn't have a way to communicate that things had changed."
"What's happening, why the rush to close off the dimension?" Bilal asked him.
"I don't know. Nothing on the prompter showed any signs of change but the President of Transport told us we had to shut down. I saw you jump just after he'd warned us."
"Show me the prompter," Bilal asked him. He had clearance, he was a ranking official and his access overrode his friend's.
"Sure, but you'll see there isn't any disturbance."
Jarlin was correct. When Bilal opened the programs and scanned the frequencies he saw no change to the sister dimensions stability, so why were they closing the transport? Something didn't add up. There was no reason for the expediency announced to close the pods.
"Jarlin, I need to jump back; my alien has forgotten something important. Can you leave one pod open for me."
"I'm not supposed to let any-"
"I'll return immediately, I promise. Can you give me fifteen minutes, that's all I ask?"
Jarlin nodded, "Okay. I'll leave number ten pod open for you. I'll shut it down last."
"Thanks Jar, that's all I'll need."
Steve searched the large crowd of people moving past them scanning the room for Ben, and began to worry he wasn't going to keep his word. Finally, he saw him walking back to them but his expression didn't look promising.
Ben stepped close to Sara and whispered, "There's something wrong, I can't expalin it now but I did get us a transport back, we have fifteen minutes to go back and return."
"Why?"
He pulled her further away from Steve and Jen and in an even quieter tone said, "I don't like the way this is feeling and I think Steve may be right. I don't think his dimension was destroying itself."
"Bilal what do you mean?"
Before he could elaborate Jen and Steve walked over to them and Jen had overheard the name Sara called her brother.
"Bilal, I thought your name was Ben?" Jen asked but no one explained the odd name change to her because at the same time Steve had whispered fiercely to Ben, "Aren't you taking us back?"
"Yes, I was just advising Sara," Ben said with a nod, "Since they've ordered the transports to be closed, I have a friend keeping one open for us, but once I start the frequency to jump, the Terra Guards will be alerted."
"The Terra Guards, who are they?" Steve asked feeling some apprehension.
"They're the ones who have the government's authority to allow transport and they have the full authority to use whatever means they have to stop illegal jumps."
"Are you saying we could be killed?" Steve asked.
"Violence is not their first choice but it is in their options. We'll have to move fast," Ben told him truthfully.
"You lead, we'll follow," Steve assured him.
"How will we get back?" Sara asked her brother; she was afraid they'd be stuck on a dead dimension.
Bilal didn't answer her he just told them to stay close.
They moved slowly through the crowd as they followed him.
The group stopped whenever a guard looked their way but they managed to move further back into the crowded room until they were able to slip into the hall leading to the transport pods.
Bilal led them quickly to the number ten pod. He punched in a code on a side panel and a light came on and scanned his face.
The pod's doors slid silently open and the four walked into what looked to Steve to be just an elevator.
"This is it?" Steve asked disappointed, it didn't match his expectations.
"It's a frequency chamber; all it needs to do is vibrate the precise tone," Bilal told him at his questioning look and then he immediately opened the sound bender in his pocket.
Just before the last tone was struck, Bilal heard the guards at the door demanding he stop transport, luckily he'd completed the connection just as he saw the doors begin to slide open.
The Terra Guards tranquility guns were aimed to fire but they found no one in the chamber to apprehend. They'd didn't like it because now they'd have to report an illegal jump, and list one of their own as a fugitive.