Drugs - where's the harm?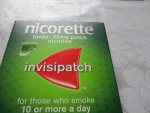 Mon, 18 Apr 2022
1 likes
In Devon our chief of police talks about busting 'County Lines' the drug trafficking that often crosses county boundaries. She's right.
-------------------------------------------------
My short fictional tale of Exmouth's trade routes stays within two streets in the ordinary suburb of Brixington.
Elle aged 18, a sixth former at the community college goes round to Jack's door when his Mum and stepdad are at work of Saturday afternoon. Jack who is also at the community college is 16.
'Here's Josh' she says.
Jack buys a small amout of 'Josh'. Later Jack and his friend Ryan smoke it with tobacco down at the beach,
2 years on
Jack no longer smokes Josh. He got wrecked once too often and missed a shift at the coffee shop where he works as a barista. His stepdad Andy took the the opportunity to have a word with him,
'I'm just going to tell you the once' he says' 'Be careful'
'No, you're all right Dad' says  Jack ' When I go with a girl...
'I'm not talking about girls' says Andy. Andy speaks in a measured tone and looks young Jack straight in the eye. Jack tells Ryan that Andy 'gave him an evil'. He is referring to that look.
How the f**k can Andy know? He is only a bus driver who works for Stagecoach.
Anyway Jack no longer smokes. When his long hours of work allow it he gets pissed down the F and L with Ryan. He has put himself forward for management training at work. 
'Drugs are s*it' says Jack 
Jack 'knows'
But what about Elle?
Elle, now 20 and a law student in Bristol is deeper into the drug using life. On her placement with a recognised law firm she hid her shock when she saw the quantity of cocaine that the flashy young lawyers in their late twenties and early thirties snorted up their nostrils in the toilets at work.
What if they get arrested? Won't they get barred from practising law?
Elle does not want to tell her mum. It would only stress Debbie out. Debbie works as a legal PA in Southernhay, Exeter's law district. She is so proud of her daughter for going to uni. Debbie has also been the sole income earner in the house for five years after going through a bitter divorce.
Elle says no except on her leaving night do. She only does a single line and then another later on in the night.
She does a bit more with her student pals.
Elle's one attempt at county lines to date has failed miserably. When she went home for the Exmouth Festival at the May Bank Holiday she made the mistake of approaching her former friend Jack at his work.
 Jack was setting up the coffee shop early in the morning. She suggested that Jack meet her new friend 'Charlie' after he has finished his shift
.'We could go down the beach, have a good time'
''Go away' says Jack, using strong words to the same effect. 'I don't touch none of that s*it'
That's where my story ends
My tale is pure fiction and I know very little. Compared to most of my friends I was pretty much 'a straight'* I'm alright about it. I know that 'Charlie' can be slang for cocaine. Perhaps 'Josh' can be slang for hash. Perhaps not. 
And what does Andy, the stepdad who drives a bus know? I've no idea but IMO he was right to speak to Jack when he did.
___________________________
This is a community site. I hope some of you will be inspired to develop some of my themes and to create your own,
* A 'straight' is old hippy slang for a person who does not 'do illegal substances.'