"good poetry objectifies feeling"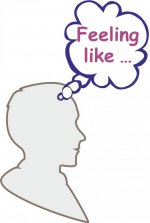 Fri, 07 Sep 2018
Expressing your feelings in words understood
makes concrete their form – gives them 'flesh and blood'?
thus an 'object' to ponder, and analyse, share
– of the subtleties of humour and grief more aware.
not clip-arting love to a symbol-heart
or loneliness drawn as a hole – words impart
multidimensional threads, different aspects,
describing more fully such fine abstract concepts,
attempt to communicate complex emotions
untangle our mental contorted sensations:
poetry objectifies – not just a profile,
so feelings and thoughts become audibly tactile:
a holographical, verbal mirage
reflection's image.
[Poetry Monthly :September: object]
Comments welcomed as I'm not sure I've got this concept clear!