… flows on (IP)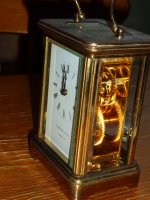 Thu, 01 Jan 2015
The stream of time flows on,
seeds germinate, the blade
emerges, elongating, flowers
unfold and bloom and fade.
The pages turn, the years
begin and later close,
the happiest hours soon fold their wings
just like a scented rose.
Eternity to come
will not for long delay,
bow down before the One who'll draw
you to eternal day.
For such a new beginning
leads not at once to rest,
sustains through time, and toil, to reach
the future of the blest.
This scene of hurt and hate
will cease, and all will change,
so speed the coming of the King
who waits to all arrange.