Where did all our water come from?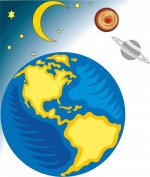 Wed, 08 Jul 2020
Imaginative scheme
for explosion to condense
in nebulae and galaxies,
a universe immense,
and a hot cooling earth
just happening to be
a position so good
for you and me.
But even if we could evolve
– so intricate our chemistry –
we'd need so much (we have so much)
plenty of water there must be.
Their guess for this cooling sphere so hot
doesn't have a solution to how we have got
these oceans so vast of this simplest solvent,
their only suggestion that somehow it came
by meteor or comet again and again
impacts in their thousands battering the sphere;
no, the answer is simple,
the answer is near:
no 'bang' came from nowhere to make us appear –
the earth and the universe, and all life's design
– including its water – were made by divine
Supernatural Skill,
and He's told us about it
– a Spirit to awe us, and love us – don't doubt it
– who's promised to come soon to sort out the mess.
So, as you wait,
ask Him to show you
that He's the Creator
of an earth with water …
bow, ask Him to bless!