Review: Tales of Sorcery and Silicone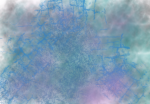 Thu, 26 Mar 2020
1 likes
Well, this is the first time I've tried writing a review in ABC tales.  So here goes:
*****************************
Tales of Sorcery and Silicone
By Terry McManus
Cards on the table, I was sent this story by the author with a request to review it, but with the freedom to be completely honest. All of which makes one feel important, but at the same time a little bit nervous, because what if you really don't like the book?
Well, luckily for me I did.
Here's why.
These stories are really high quality, they're all written very well, and the various protagonists have strong voices, rich personalities, and are described in some polished, professional prose.
But what stands out for me with this particular collection is the way they're brought together by the author's method of world-building as detailed in the introductions to these stories (and I always appreciate a bit of a foreword to give me some history and context around the stories). In this case the method is all about using the processes of archaeology to more or less go in reverse, building a world up in layers, much the same way an archaeologist might discover one from excavating an old ruin. It's a process you can feel in the stories once you know it's there to look for. And it works. These are finely constructed worlds, full of originality and strong, convincing ideas.
I especially liked the Silicone Universe, where most of the sci-fi stories took place. This felt as if it had been thoroughly planned, and skilfully put together. It felt as if the characters existed in a fascinating and plausible future. Amongst my favourites: In the Soft, Fragile Place Between Being; and the very-polished Intelligentsia, particularly stand out. Other favourites included Watcher, and the horror story Rust.
Some amongst these stories didn't shine as much for me as others, In the Woods of Granny's House, and Forgotten were still good, but didn't hold my interest as deeply as some of the others. But you can't have perfect. And all in all, this was an excellent bunch of stories, all written to an impressive standard.
Picture credit (using the actual bookcover may or may not have run into copyright issues): author's own work.