Dear Friend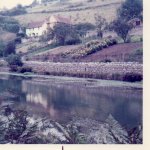 Wed, 08 Mar 2017
Fond memories of an old friend.
An old forgotten poem.
I is a Cider Drinker down yer in Zummerzet,
living in the West Cuntree do wish 'ee' all the best,
now yer goin to earn yer livin selling pickles in a jar,
at that seaside town down there in Wezton-Zuper-Mare,
You'm always had a sparkle shone right out of yer eyes,
with they red apple cheeks, thee and I will lunch one day
on strong cheddar cheeze, thick homemade bread and a
bottle of our best scrumpy, which we'll take with Mum and Dad.